It's easy to uninstall the classic desktop clock or remove it from the Windows 11, 10, ... desktop!





If you have installed the classic Desktop CLOCK, uninstall it via the Windows Uninstall programs function, if the clock has not been installed it does not matter if it is Windows 11, 10, 8.1 or 7.0 it is always the same procedure also and all other windows operating systems!




If you have started the Desktop CLOCK without installing from the Windows desktop!

Please close (end) Classic Desktop Clock
Delete the CDC_x64.exe that was it! 

If you have problems, please read this: ► Open the program path via the Windows-10 Task Manager!

Please use: ... always the latest version of the desktop clock for Windows!




(Image-1) Remove or uninstall the classic desktop clock on Windows!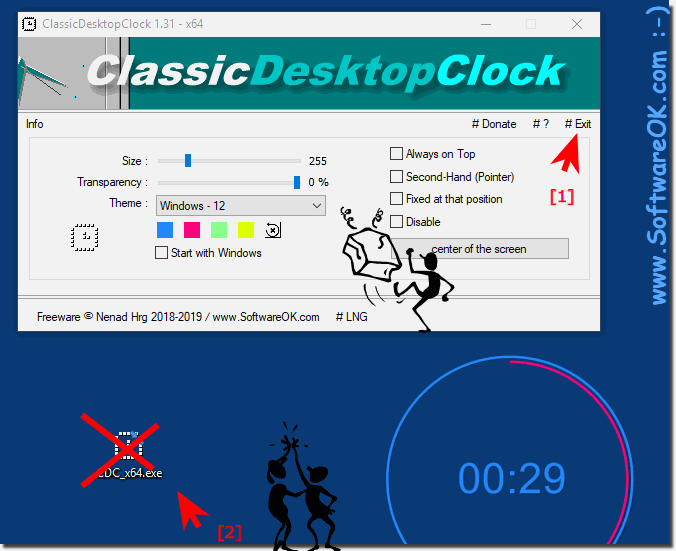 Info:

As you can see above in Windows 10 shot screenshot, it is easy to remove the classic desktop clock from OS, you can easily use this solution for other versions of Microsoft's Windows operating systems, whether it's a Windows desktop, or even a server operating system.


FAQ 2: Updated on: 25 July 2021 12:14