Of course, you can still use the 3D desktop picture tool on the new Microsoft Windows 11  to present photos, pictures, in a kind of 3D slide show on the desktop!
Please always use the: ►►
latest desktop images 3D on Windows 11
The 3D image tool for Windows can also be used with the latest
 Microsoft Windows 11
. The 3D desktop picture tool is suitable for all Windows OS from Windows 2000 to MS
Windows 11
and Microsoft's Windows Server 2022, 2019, 2016, .... you don't have to do without this 3D way of presenting the pictures on the Windows desktop on any Windows PC!
(Image-1) Use the 3D Desktop Pictures Tool on Windows 11!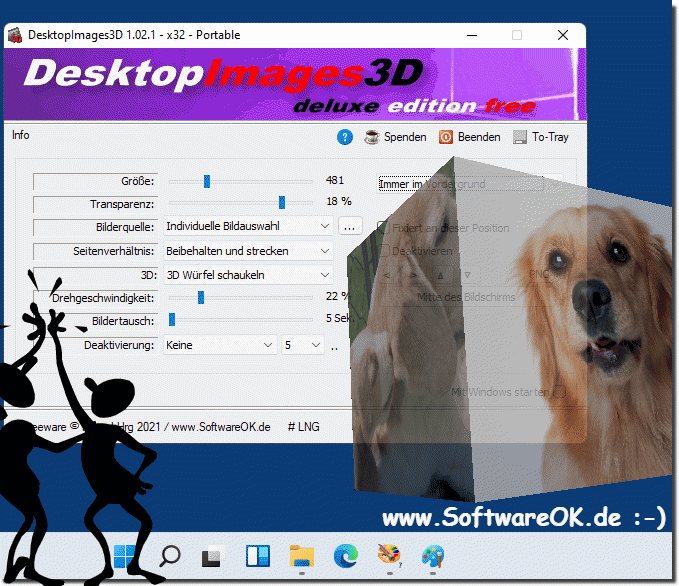 FAQ 4: Updated on: 16 September 2021 10:22