Of course, you can still use the 3D desktop picture tool on the new Microsoft Windows 11  to present photos, pictures, in a kind of 3D slide show on the desktop!
Please always use the: ►►
latest desktop images 3D on Windows 11
The 3D image tool for Windows can also be used with the latest
 Microsoft Windows 11
. The 3D desktop picture tool is suitable for all Windows OS from Windows 2000 to MS
Windows 11
and Microsoft's Windows Server 2022, 2019, 2016, .... you don't have to do without this 3D way of presenting the pictures on the Windows desktop on any Windows PC!
(Image-1) Use the 3D Desktop Pictures Tool on Windows 11!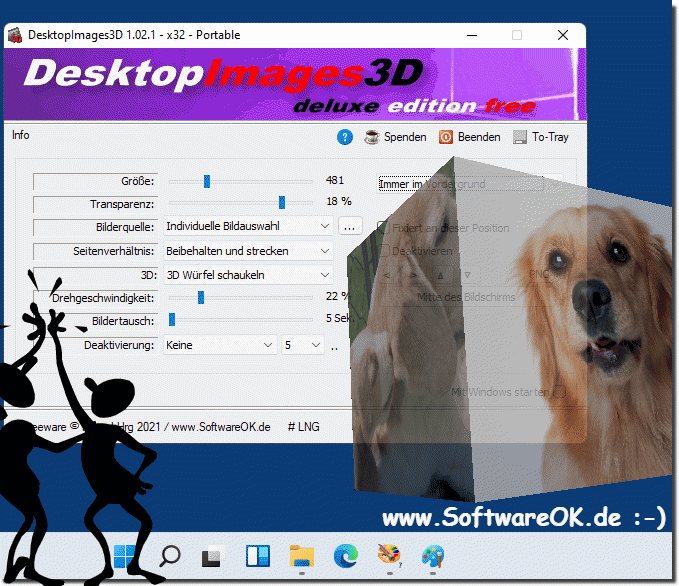 If you use a particular 3D desktop imaging tool on an older Windows operating system and want to upgrade to Windows 11, it is likely that you will be able to continue using the tool as long as it is compatible with Windows 11. In most cases, applications and tools that work on an older Windows operating system can also run on a newer operating system.

However, it is important to note that software compatibility can change, and some older applications may not be compatible with the latest versions of Windows. Before upgrading to Windows 11, you should make sure that the 3D desktop image tool you use is officially compatible with Windows 11. You can usually find this on the developer's website or in the application's release notes.




FAQ 4: Updated on: 30 September 2023 09:03