The PNG function in the Photo Resizer is really pointless at first glance, but it has a right to exist!





If you have downloaded various PNGs from the Internet, you can quickly see that the image transparency of some images cannot be interpreted correctly. This can then be handled by drag & drop using

the free image reduction tool

 and the

image alpha transparency

can also be recognized by older programs and used!


Here is an example after conversion with ►   PhotoResizerOK.

Can you even handle it in the ancient Paint Shop Pro 7

PS:
With "Change size" switch to

"Adjust compression only"

if the original size of the PNG image is with Alpha transparency is needed!
 


(Image-1) PNG function in the Photo Resizer because Alpha Transparency!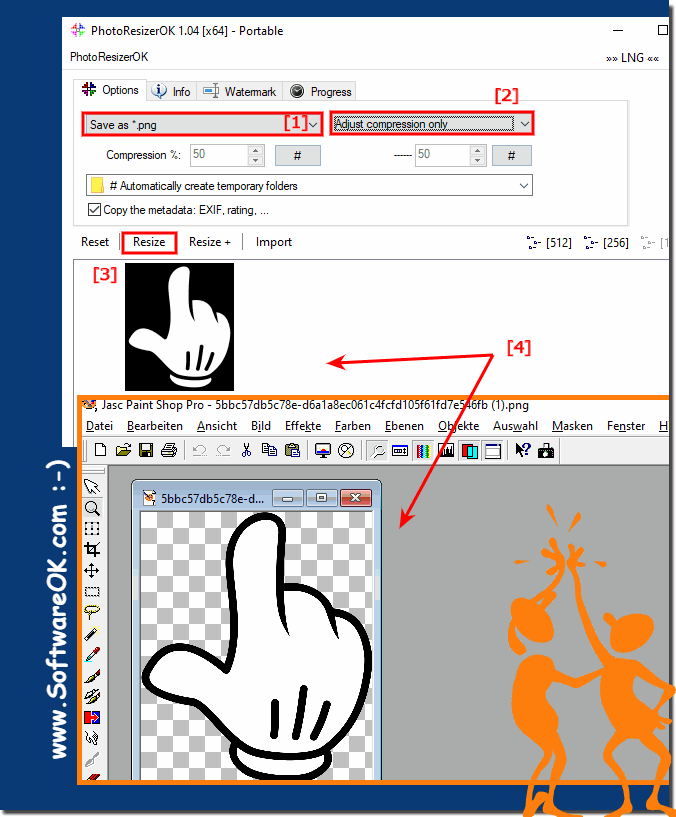 PNG function in the Photo Resizer for: Windows 11, 10 , 8.1, 8, 7: Pro, Home, Enterprise, Basic, Premium, Professional, Starter, Ultimate, Windows-Server 2019, 2016, 2012


FAQ 13: Updated on: 12 July 2021 20:12