A joystick is an input device, better known as a controller, to control a computer program or game!
The classic joystick!


Very popular at the beginning with flight simulators but now it is an integral part of Nintendo, Playstation, Microsoft XBox, ... and known under the name of controller. On the PC, computer joysticks are connected to the computer via a USB port. However, wireless joysticks are much more popular!



Flight drone joysticks


Flying a drone has become one of the most sought after hobbies. More and more people are going to drones and experimenting with their flight skills. It's no longer just about enthusiasts interested in flying a drone.




 


(Image-1) A PC joystick and aerial drone joystick!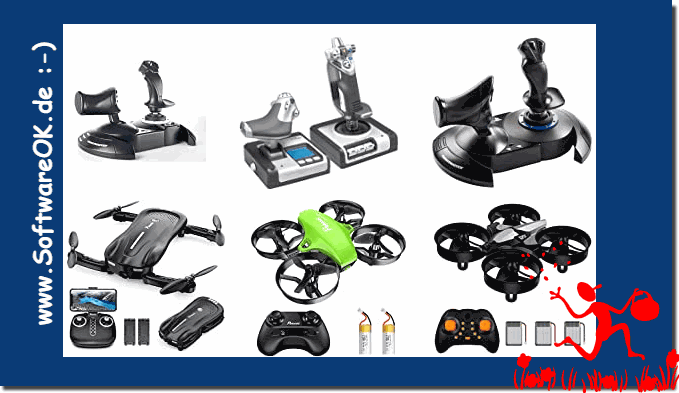 FAQ 201: Updated on: 26 September 2021 14:27