Microsoft's development kit for quantum computing with its own programming language and simulator!


Cheesecake, a little anticipated in time! ►► Quantum Development Kit | Microsoft!



The quantum computer ?!
Advance! The quantum computers are computers that are still in their infancy and can only be used in 20-100 years!



Quantum computers are computers that use quantum mechanical phenomena such as superposition and entanglement. They differ from binary digital electronic computers based on transistors. The common digital computations require the processing of the data in binary digits (encoded bits), each of which is always in one of two specific states, 0 (NULL) or 1 (ONE)!

English video: https://www.youtube.com/watch?v=JhHMJCUmq28

But please! The whole thing is more theoretical than practical, the technology is still far from the practical implementation and use!

Q-bit versus bit!



(Image-1) Quantencomputing und Quantencomputer!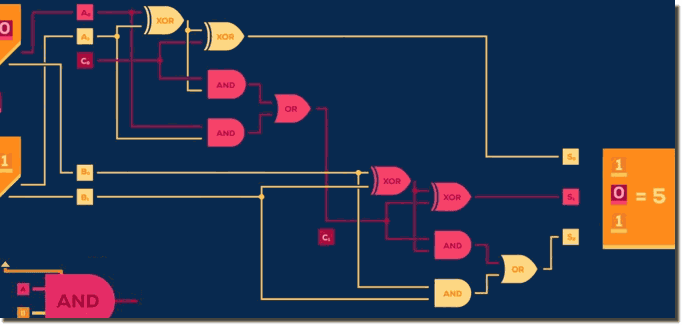 FAQ 52: Updated on: 8 July 2018 15:53