Yes, you can test the touch screen / monitor with IsMyTouchScreenOK on MS Windows 11 OS and use it without any problems!




Testing the touch screen

also makes sense under the latest

 Microsoft Windows 11

! Simple example of the scan tool under 

MS Windows 11

! Actually for all Windows 11 operating systems from Windows 2000 to Windows 11 and Microsoft's Windows Server 2022, 2019, .... Here you don't have to do without this slim touch screen / monitor tester function on any Windows PC!

 


After downloading  IsMyTouchScreenOK, extract  it from the Windows download folder. Place it on the desktop and start the test tool!




(Image-1) Test the touch screen on Windows 11 too!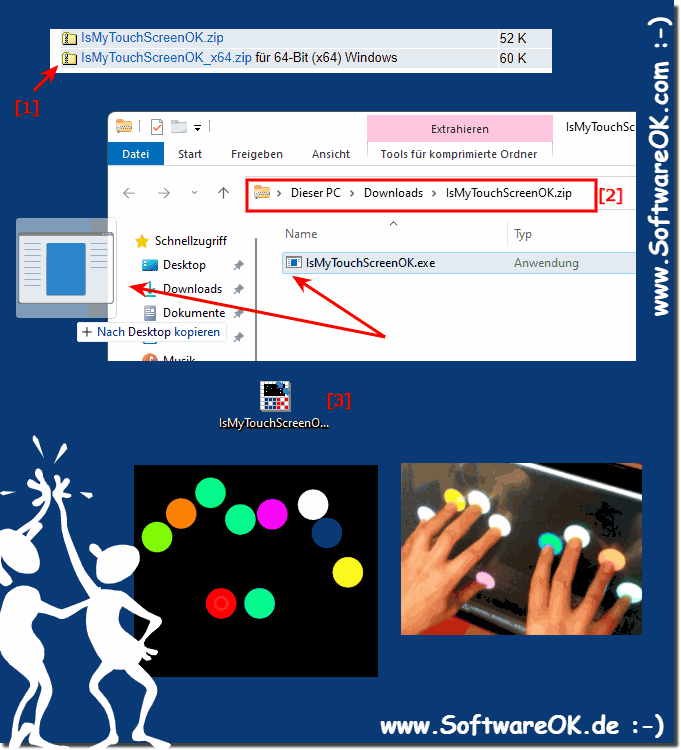 FAQ 4: Updated on: 2 September 2021 12:33