The solution to
select multiple text pieces of Text

can be very helpful, when editing the Text in MS-Word.

Please select the first section of the text by holding down the left mouse button and mouse-dragging, for the second text selection, repeat the procedure but please hold the Ctrl key down.

This feature works also in free Open Office Write!



(Image-1) Selecting multiple pieces of Text in Microsoft-Word!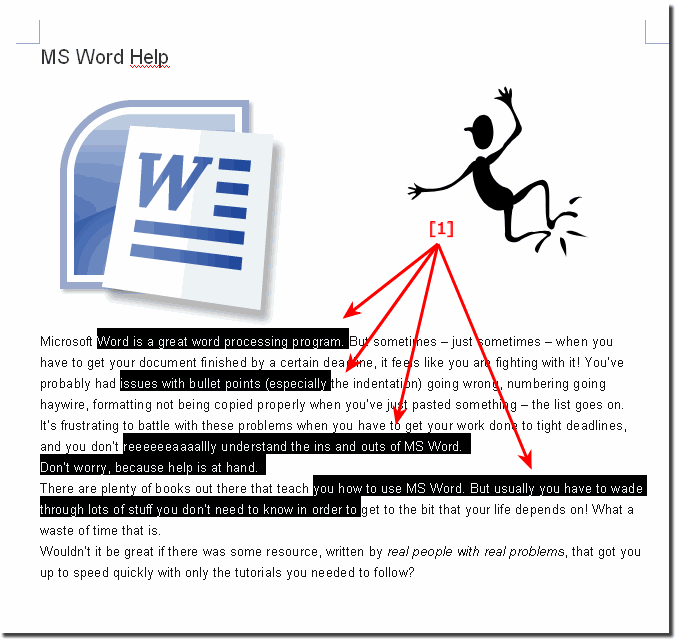 How can I highlight multiple sections of text in MS-Word!

Please select the first piece op text for second text selection please hold down the CTRL Key and select it.

FAQ 1: Updated on: 11 May 2021 14:16