It's easy to use Windows 11 Device Manager to update the drivers!

Here in the example an Intel HD graphics card driver is updated, which is a very practical thing especially for Windows 11 beginners and you do not run the risk of downloading drivers from dubious sites and running the Windows 11 computer with adware, ransomware, Trojans, ... or to infect something similar!


Use device manager to update drivers on Windows 11!


1. Please start the Windows 11 system properties with the command: sysdm.cpl
(via the Run dialog in Windows 11 Windows + R)

2. Then open the Hardware tab and the device manager 

3. Right-click on the driver to be updated 

4. And update the driver from the Windows 11 database 




(Image-1) Use Windows 11 device manager to update the drivers!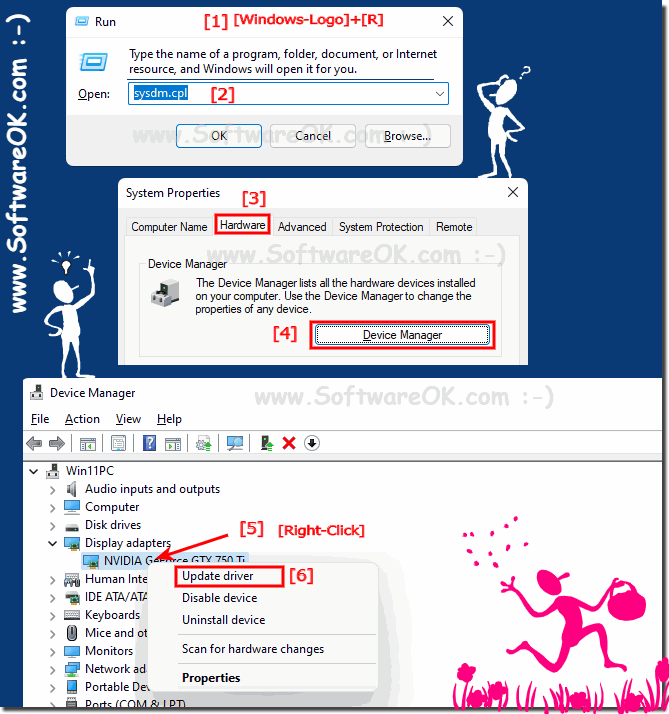 FAQ 20: Updated on: 26 September 2021 19:52