If no letters are displayed in WordPad while typing, the cause is usually the font!




Everyone likes to use

the free writing program

, but if the rare case happens and the standard font settings are changed, it can be quite annoying, regardless of whether it happens on Windows 10 desktop systems or MS Windows Server!


Content:



1.) Check WordPad font settings!
It is often the case that the font has been imported to the value 1, check the font size and the font color on WordPad under Windows. 

Because with small letters or white letters on white paper, it will hardly be recognizable!

1. Start the WordPad as always

2. Check the font size and the font color

(... see Image-1 Point 1)



(Image-1) No letters are displayed in WordPad when typing!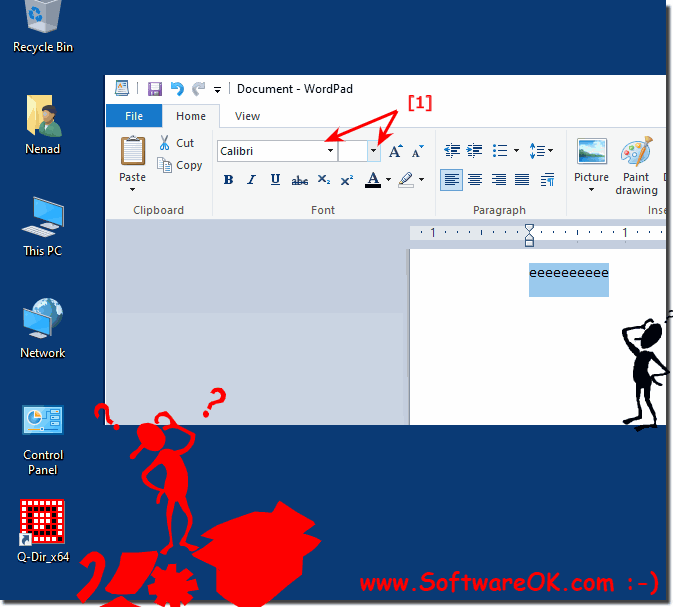 2.) WordPad settings in the registry!
1. Close all WordPad windows 
 
2. Open the Windows Registry Editor as usual !

3. Open the folder:




HKEY_CURRENT_USER\SOFTWARE\Microsoft\Windows\CurrentVersion\Applets\Wordpad




4. Delete all entries

( ... see Image-2 Point 1 and 2 )





Info:

PS: Try the "Options" subkey first, as Word Pad will save the Wordpad settings you have configured. If you delete this key, the original settings will be restored the next time you open Wordpad.






(Image-3) ) Reset WordPad to default values on Windows Desktop and MS Server!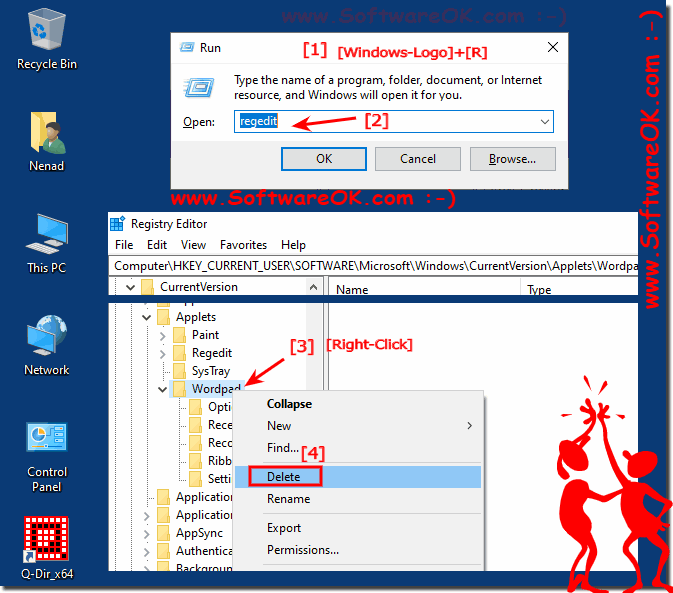 If you've changed the default font settings and other options in WordPad or Notepad and want to revert to the Windows defaults, this post will tell you how.



FAQ 24: Updated on: 11 May 2021 14:12