The spelling reform was also taken into account in MS Office and can be switched from one to other spell check Language in all Office documents and Word!


Switching from one to other spell check and vice versa!

1. Start MS Office Word

2. Switch to File ► Options

3. Open Language Settings 

4. Add  other spell check Language

5. Select the Language and set as preferred

(... see Image-1 Point 1 to 6) 


Pretty easy, even as an MS Office beginner, you can use old and new ones Change spell check in Word! Just between us, for all MS Office products, Excel, Powerpoint, ... you can do it exactly!




(Image-1) Change or Add the spell checker language in MS Office Word!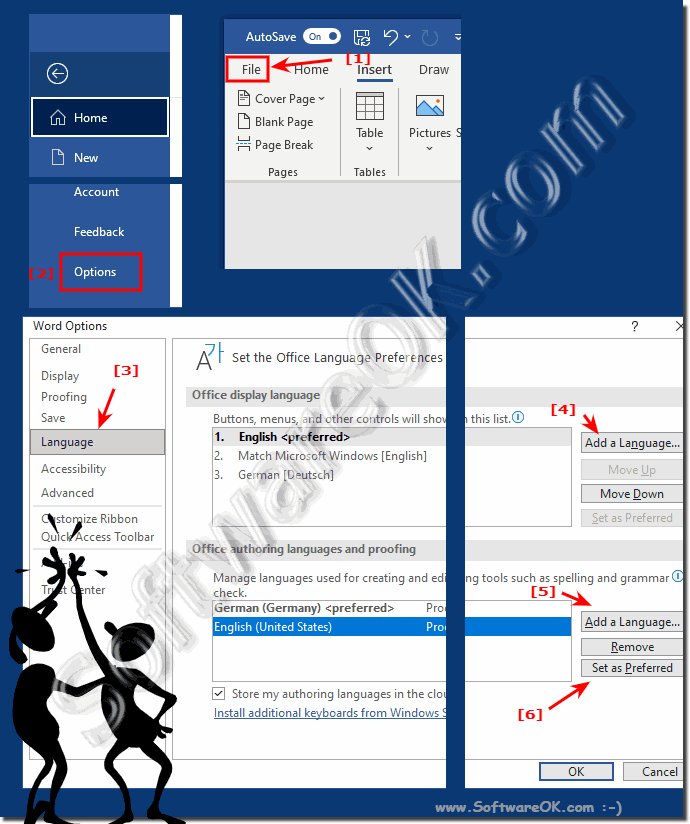 FAQ 69: Updated on: 22 September 2022 14:24