The solution is simple to create a non-compressible file with NonCompressibleFiles freeware for all Windows OS and Server!


1. Please start NonCompressibleFiles and  select the File - Type: Not Compressible File

2. Select the Destination Folder ergo Output Folder

3. The number of files to be created

4. The size of each file

5. And click or tap the Button Start 

(... see Image-1 Point 1 to 5) That is it ;-) See the Result (... see Image-2)

Please always ... use the latest version of NonCompressibleFiles!




(Image-1) Create a non compressible file with this software!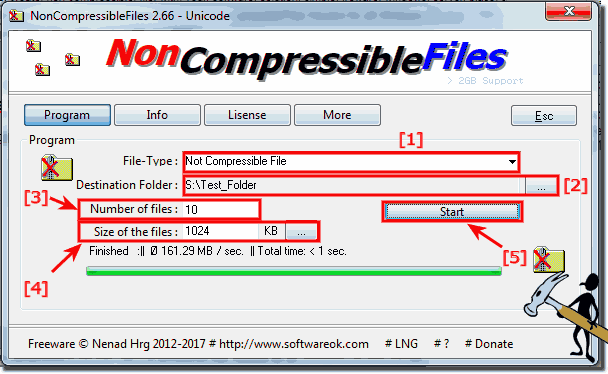 (Image-2) Not-compressible file!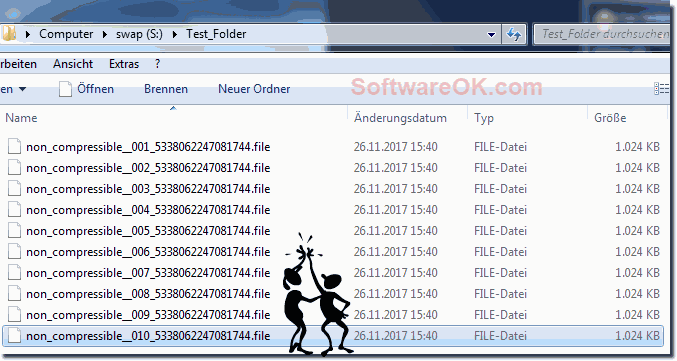 FAQ 4: Updated on: 26 November 2017 15:41