Most C++ programmers use the c++ rand () is a random number generator, but not a high-speed algorithm!


The code of NonCompressibleFiles can generate 500 million numbers per second, for example, on a Windows PC with Intel I3 3.4 CPU. If the SSD is fast enough, you will see it. The code can even be optimized, but why, anyway fast enough!

Tip: An alternative could be to use random numbers in a RAM space that serves as a cache. Not so good idea, every sequence should be unique, so it can never be decrypted!

It's like the big bang, oh yes I love random numbers and crazy algorithms that work faster than it's theoretically possible. I think I spend too much time on it. But to develop something like that is fun.

OK. Please always use ... the latest version of NonCompressibleFiles!



(Image-1) The random number generator algorithms and many times faster than rand!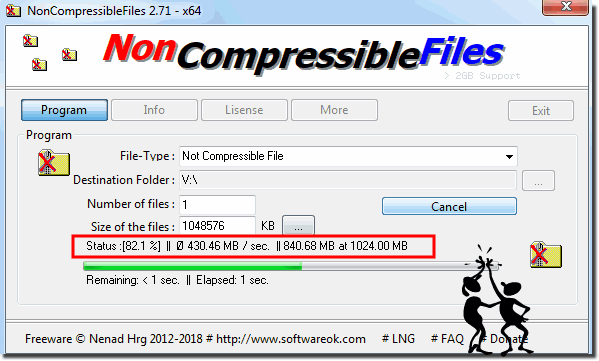 FAQ 5: Updated on: 19 April 2018 22:52