Yes and it is very easy to extract images from Office documents, files, ... even on Windows 11!


Also under the latest  Microsoft Windows 11 you continue to use "Pictures from Office documents tool". It is suitable for all Windows OS from Windows 2000 to MS Windows 11 and Microsoft's Windows Server 2019, 2016, .... You don't have to do without this simple option of extracting images from Office documents on any Windows PC!


Simple example of extracting images from Office documents on MS Windows 11!


1. Start as always ►  Office.Files.Images for Windows 11

2. It is most effective if you simply add it to the MS File Explorer 

3. And then quickly send marked Office documents to the tool 
TIP: ►  Open the old context menu in MS Windows 11!

4. And individually or all of them without detours Extract Office document images






(Image-1) extract ALL images from ms Office documents under Windows 11!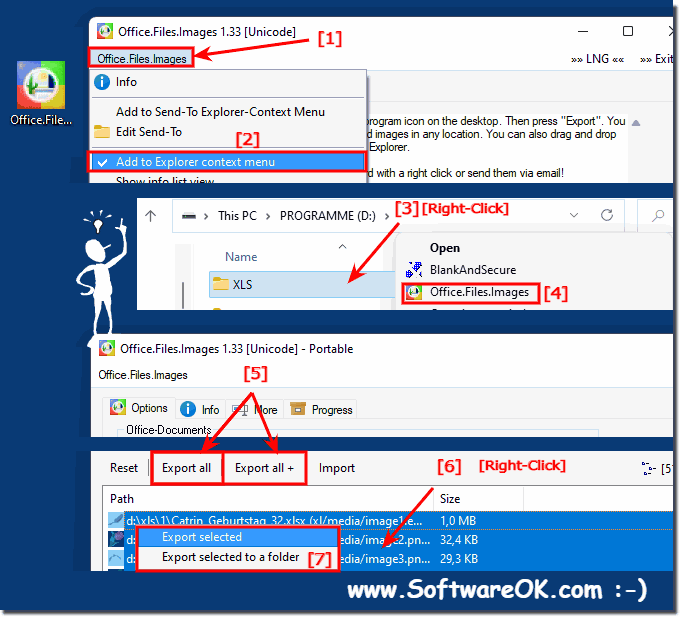 FAQ 8: Updated on: 21 July 2021 18:58