Understand the watermark for the photos and set it correctly with different watermark options! 


Point 1. The text of the multiline watermark
(PS: if you have a single-line watermark, only use one line)

Point 2. The alignment of the watermark

Point 3: The watermark color, font and font format

Point 4: The transparency of the watermark
  
Point 5: Activate watermark

Point 6: The preview image size





(Image-1) The watermark options for photos and images!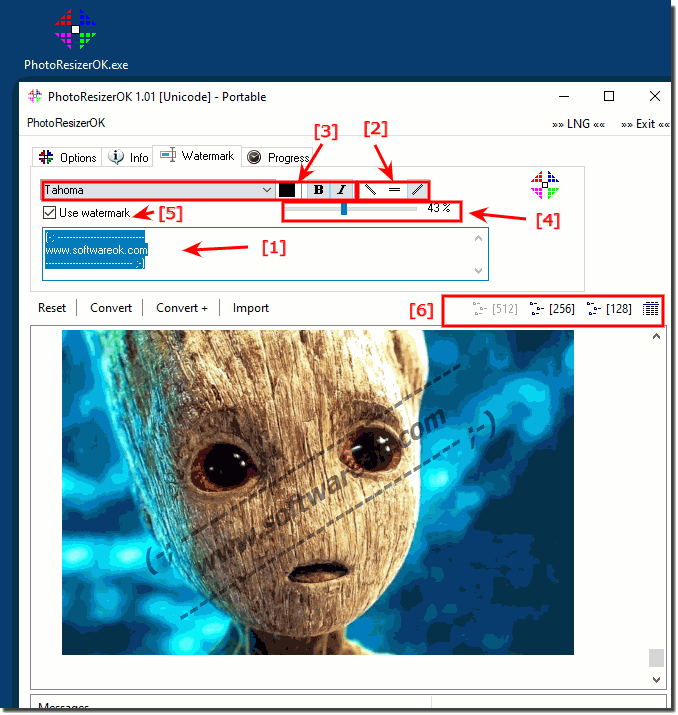 The watermark options, the explanation for: Windows 11, 10 , 8.1, 8, 7: Pro, Home, Enterprise, Basic, Premium, Professional, Starter, Ultimate, Windows-Server 2019, 2016, 2012


FAQ 4: Updated on: 12 July 2021 20:17