O yes the old Occasional problems with '*.qdr' files. The icon is now red not blue!
Please do not mix with older (Q-Dir < 3.77) this lead to problems.
In the old Q-Dir is the default icon for "*.qdr"
red
and in the newest
blue
.
OLD!

NEW!

Please register again. (see screenshot)

for Vista and W7: please start Q-Dir for this action as admin


Menu ► Tools ► System ► (*. Q-DIR .....)


See also: ► Please explain: WARNING Once Q-Dir always Q-Dir!



(Image-1) Register QDR files on Windows and Server to see the Blue-Icon!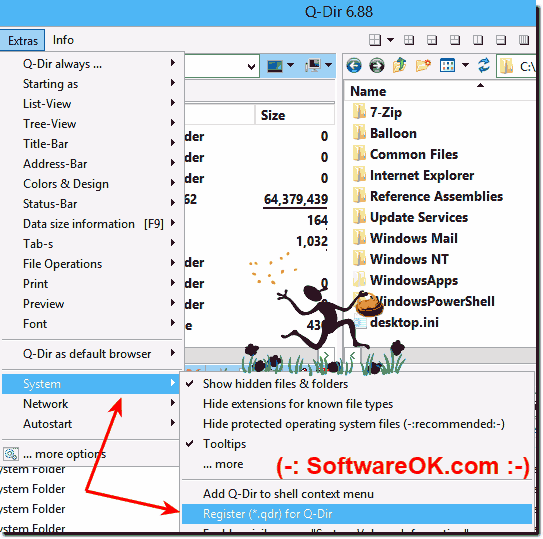 Old Image!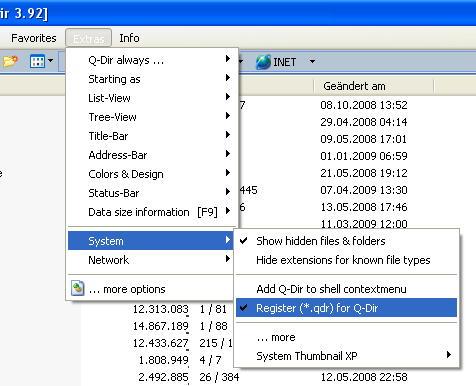 FAQ 50: Updated on: 2 March 2018 14:19