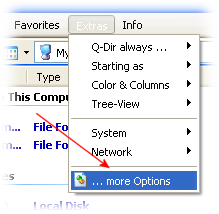 Just on the main menu> "Extras"
then "... more options."

In Windows Options select the tab Colors !
Now can you customice te Color-Filter for file extensions
e.g. for *.mp3 .
Multiple filtering or different colors for different file types is also possible.


Note:
Use "#" for hidden files,
or "#DIR" for the folder.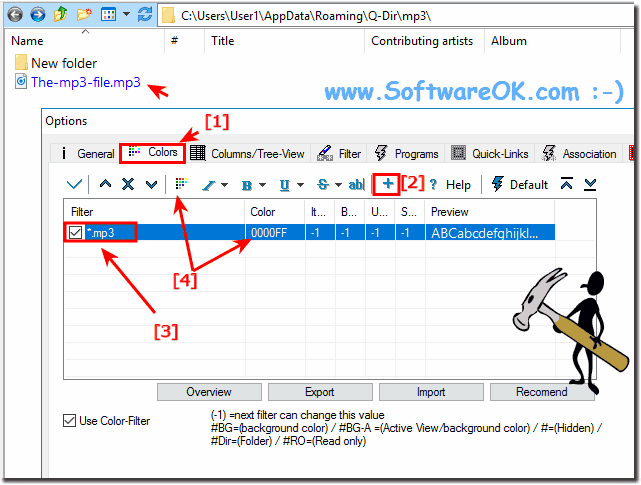 FAQ 6: Updated on: April 3th 2014 12:39