Yes, you can s
croll or jump in the File Explorer views

when filtering to the selected object on Windows 11, 10, ... or MS Server OS!

The marking in the Quad Explorer is largely based on the marking in Windows Explorer, so as not to be a learning hurdle, it was always important to me so that it does not become a Norton Commander clone 2020!

Content:


As in Windows Explorer, marking files is an important task, markings are there to temporarily separate files. Once selected, you can use the markers to quickly and effectively copy, move, or merge your files, or perform other file operations on the selected files.


1.) When using filters Use the arrow keys to highlight the jump!
This is a rarely needed function to jump to the next selection, when using the file filter the individual file explorer views!

( ... see image-1 points 1 and 2 )




(Image-1) Mark files and folders in File Explorer only with keyboard!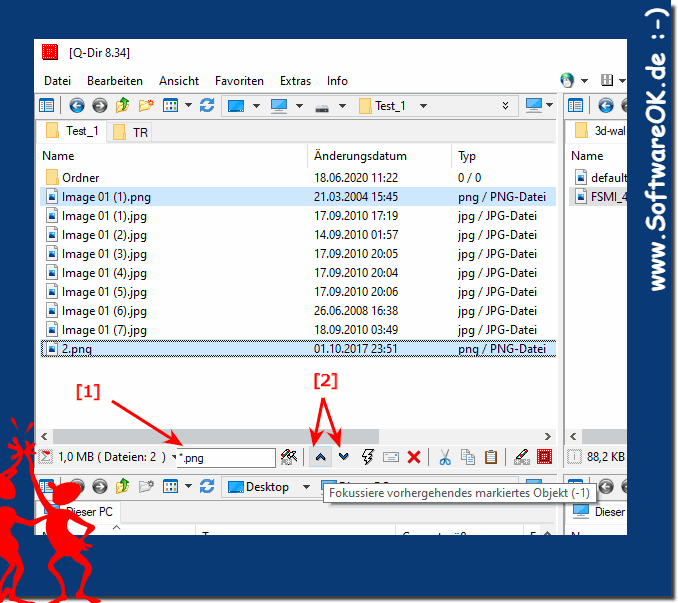 2.) How to mark files without a mouse, only with the keyboard!

You don't always need the mouse to mark files, experienced file markers can only do it with the keyboard, why not 

you too? Please hold down the CTRL key, use the left and right arrow keys to move through File Explorer and press it the SPACEBAR to highlight!

The first press of the SPACEBAR is for marking, the second click is for de-marking (remove marking) 




(Image-2) Mark files and folders in File Explorer only with keyboard!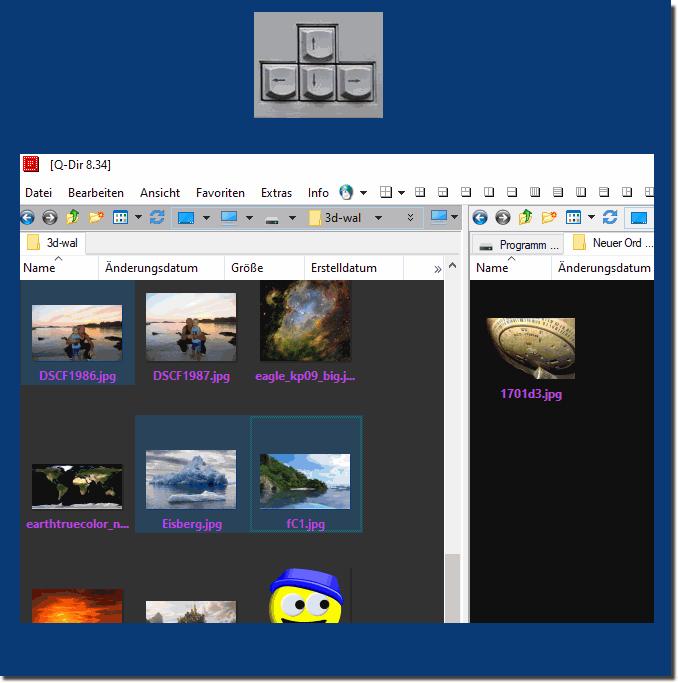 So you can simply unmark a selected file or folder, or confirm the markings for all marked files, marking or unmarking is done very quickly with the keyboard!




3.) What should I watch out for when marking the files in the File Explorer views?

You can quickly mark several files with the mouse or keyboard, but with a file or folder marking it is not only the marking speed that is important, but rather to achieve a targeted, correct and safe marking of the files and folders.


4.) Works the Q-Explorer Q-Dir in Windows 8, 8.1, 10?



Yes! Q-Dir works even with Windows-8, Windows 10, all MS-Server, ...  ! (.... Download the Windows 8 or 10)




(Image-5) Filemanager Q-Dir on Windows-10 / Windows-8 Developer Preview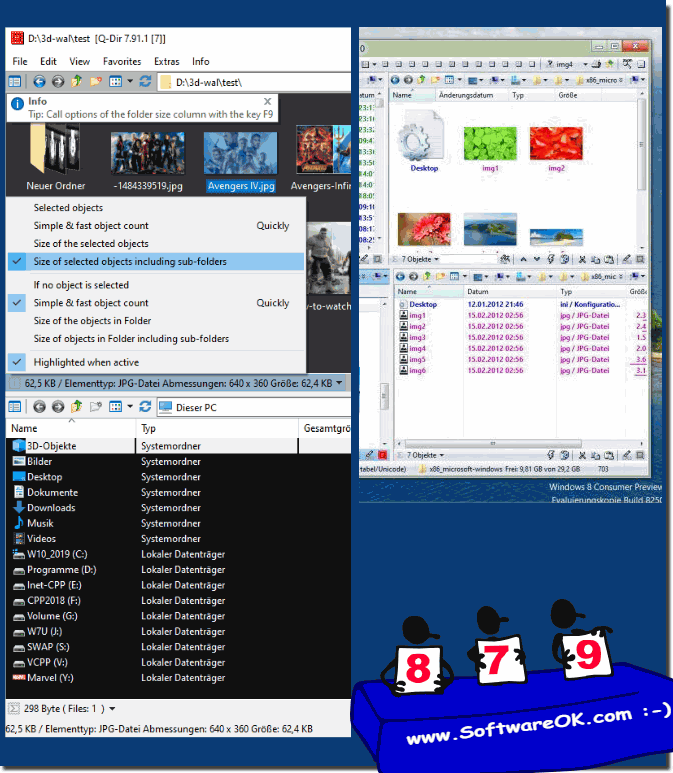 FAQ 80: Updated on: 4 July 2021 15:20