The solution is simple to show the recycle bin icon on the windows 10 Desktop, for example if you have accidentally deleted the trash symbol (recycle-icon) from the Desktop.


If you want to see the Recycle Bin on the Windows 10 Desktop please right-click on the free space on the Desktop and select Personalze.

Click the text "Change desktop icons", in "Desktop Icon Settings" set the check for "Recycle Bin" or remove the check from the "Recycle Bin" box, if you want to hide the "Recycle Bin" on the Windows-10 Desktop!
(... see Image-1 Arrow 1 to 4)

Or use the command 

desk.cpl ,,2

 via Windows 10 Run Dialog [Windows+R]

See also: || find Paint in Windows 10 ||  Typing speed Windows 10 || hidden files and folders || create a PDF from Screenshot || 




(Image-1) Show Recycle Bin on Windows 10 Desktop!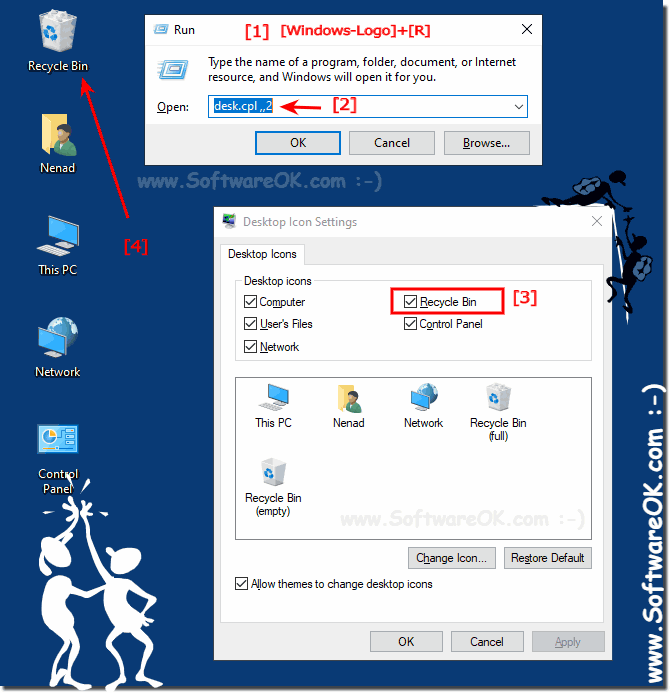 FAQ 22: Updated on: September 30th 2016 17:37