The lines and buttons at the root in the directory structure of Q-Dir are helpful in Windows 7 and Win 10, 11, ....!


Here the system favorites folder are displayed, in this case is very helpful to have the buttons on the folder at the root of the Tree-View (directory structure) ! (... see Image-1 Arrow-1&2)



(Image-1) The Lines and Buttons at the root in Tree-View!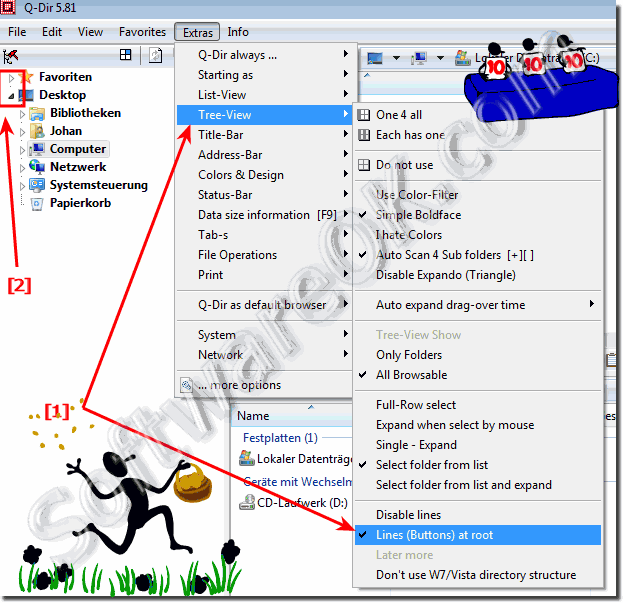 FAQ 94: Updated on: 4 July 2021 15:25