The solution is simple to create a new Favorite Run-Dialog Command!
Of course, you can also add frequently used commands and functions according to your own needs, to make it easier to use the commands to run fast, open programs, and to put it simply. The solution is quite simple to
create a new favorites command
for the Run dialog in Run Command!
(Image-1) Favorite Run-Dialog Command!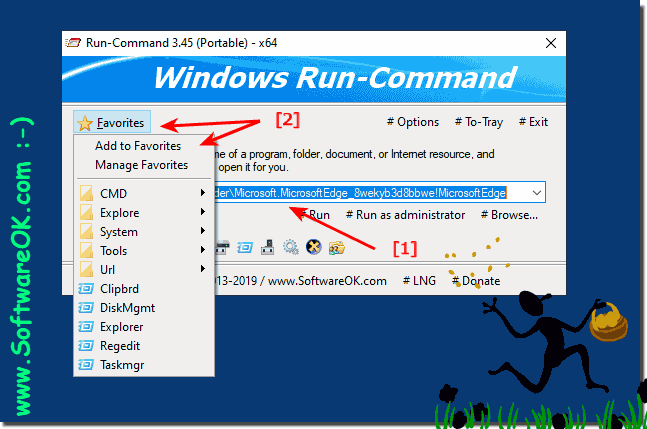 Info:
One key function of Run Command is the ability to add the user's favorite list of
favorite commands
as a favorite. Therefore, the
Windows user
can start the most common applications and programs from the command line without having to enter the name and other startup instructions each time. In addition, all elements of the Favorites list can be grouped by category so that the desired command can be easily found in the list.

FAQ 5: Updated on: 22 October 2019 21:33