It is easy to donate via
PayPal without any problems for this software

/ freeware!



User question:


Tried to send you an amount in recognition of your work via your PayPal link in DesktopOK. PayPal then suggested some direct transfers from my account or payment via smartphone. I basically don't do that, sorry. I have been working with PayPal for a long time, which usually worked without any problems as a direct debit to my MasterCard!





User response:

Hello, it worked now,

it

was probably due to my ad blocker.

 Got confirmation that I donated to Nenad Hrg. Hope that's ok





(Image-1) Donate via PayPal Problem!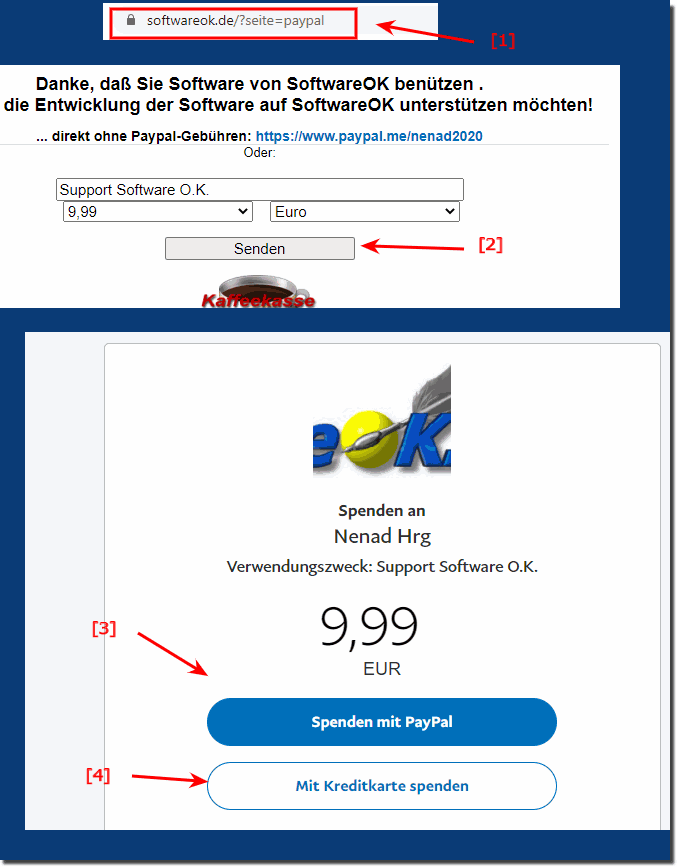 FAQ 24: Updated on: 24 September 2023 14:30