It may happen that you can not upgrade to the latest major Windows 10 update! 
It's mostly because the Microsoft Windows Server is overloaded, the big updates are done worldwide, resulting in a breakdown of the update by region.
The big update will be done later.
So just a few days later try to request the big update of Windows 10. 


Content / Solution / Tips:
1.) When the message appears you are up to date!
(
... see picture-1
)
Just try it at a later time!  
(Picture-1) Windows-10 You are up to date!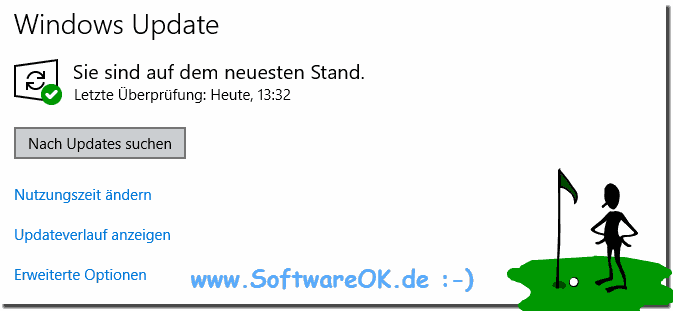 2.) Why can the big update of Windows 10 not be done anyway!
If Microsoft made a big mistake during the update, it has the right to cancel the update and stop delivering it. 
Tip: You do not always have to be the first in the update!
The October update could also be suspended.
After the 1809 update, users reported that the documents in their user accounts folders were simply gone.
One frustrated user complained about the loss of several gigabits of data in his documents and photo folders.
Others complain about deleted music and downloaded files, and some said that their hard drives are corrupted and therefore could not undo the update.