When testing the operating systems side by side and with two identical computers (16 GB main memory, SSD hard drive, Intel i3).



I cannot confirm a difference from my experience as there is no difference in speed.

I've also only found that Windows 10 transmits a lot more information over the Internet than Windows 7, so anyone who thinks the new operating system is spying on them is in a panic.

I personally say that it is due to the many W10 updates and the APPs that are constantly being updated, but these APPs can be uninstalled and Windows 10 can be turned into a desktop PC. If you want to do without the colored squares in the start menu, you can also remove them and use them to start programs. Unfortunately, the classic start menu in W10 is completely gone, or now with reduced functionality.

It looks like this then!



However, Windows 7 is no longer supported and this can lead to problems and performance losses in the long term!






(Image-1) Is Windows 10 better and faster than Windows 7?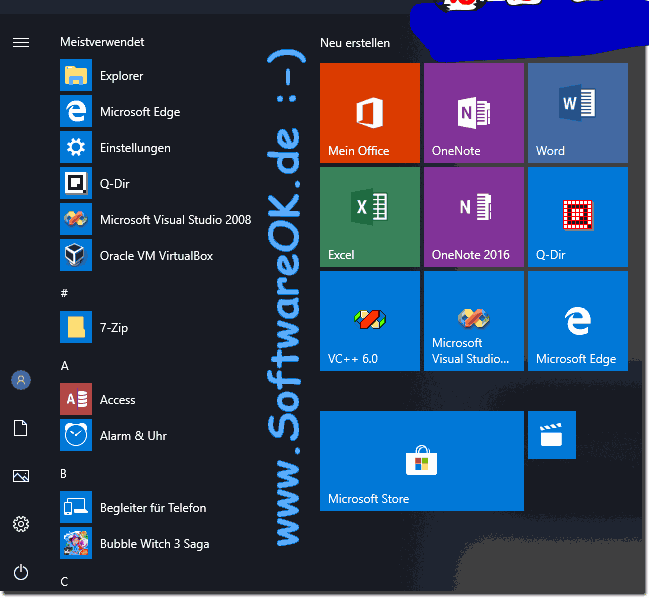 Info:
The truth is, companies account for the majority of Windows 7 market share. Many of these companies are now trying to switch to Windows 10 - the switch is not free! Support for
Windows 7 will end in January 2020
. Anyone who wants to have official support by 2023 is taking a considerable risk as a company. It may seem obvious to always run the latest and greatest Microsoft operating system on your PC. Windows 10 only recently surpassed Windows 7 as the most popular version of Windows. Despite the end of support in Windows 7, some people are still clinging to the old Windows 7 operating system. Although Windows 7 has a deserved place in the hearts of many users, the drastic differences to Windows 10 could be one reason why you are holding back from a long-awaited upgrade.

FAQ 104: Updated on: 4 September 2023 10:22