The solution is simple to connect to a Remote Registry in Regedit, the how to is for Windows 10, Windows 8.1 plus seven. And also for Server 2012 & 2016.


Please start the Registry Editor by executing regedit,  or regedit.exe from Run-Command Dialog in Windows.

if you need help: See how to open Registry Editor .

In the File menu at the top of the Registry Editor window and then choose the Option Connect Network Registry....
(... see Image-1)

More information on: view registry over a network on technet.microsoft.com!

See also: ► Windows 10 doesn't have a registry editor ► registry autostart entries for auto run!



Warning! Incorrectly editing in the registry may severely damage your Windows-OS system.  





(Image-1) Connect to a Remote Registry on Windows and Server!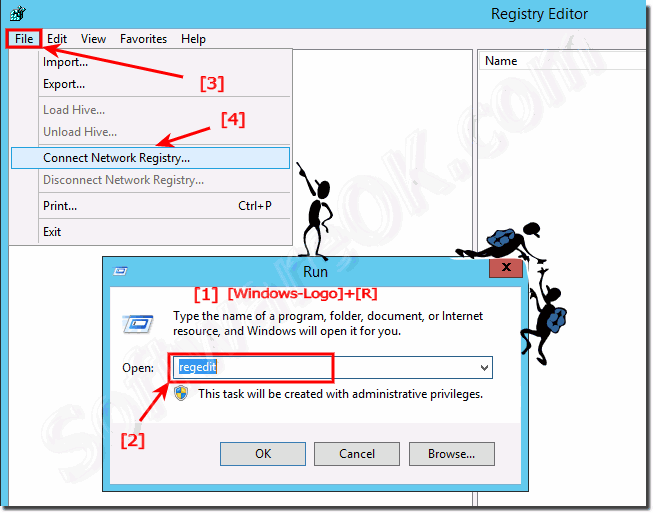 Before making changes to the registry, you should back up any valued data on your windows computer.



FAQ 16: Updated on: 24 April 2018 11:28