www.ebay.com is a very popular auction site with a very short name, but has now mutated into a huge dealer portal, just like Amazon!





# Registration for the eBay account from www.eBay.com!

Click on the following link and you can start registering with ebay.com (see Image-1): ...  registrierung.ebay  



(Image-1) Sign in or register at ebay.com!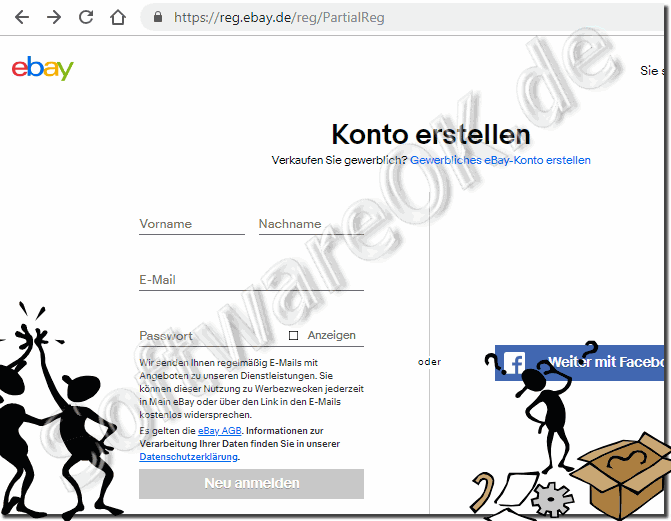 # Is the registration at EBAY.com chargeable or free?

When registering with ebay.com there are no costs for ebay.com itself . A very high security standard is guaranteed by ebay.com, and millions of Internet users enjoy this protection.

Shopping is not free, because the items cost money and sometimes more than new goods!


# Crack the password at www.ebay.com?

The security guidelines on the ebay.com website have been greatly increased.

Even if you could, you commit a crime, it's not much less than kicking your neighbor's door and rummaging through things, well not quite like that, but almost.

Breaking yourself or testing the system doesn't make much sense either.

You can, however, request a new password / password in the customer center at www.ebay.com online or over the phone. ... request a new password / password from www.ebay.com.

FAQ 44: Updated on: 28 August 2023 07:10