You would like to save all things saved or posted on FaceBook for yourself on your PC, here is the solution! 


1. Open your Facebook page 

2. Go to the Facebook settings

3. Click on "Your Facebook information" 

4. In the "Your Information Download" on  "View"

fifth tab "request a copy" and "file create "

6. That's it, an archive is created, takes 5-20 minutes
(... see Image-1 Point 1 to 6)

Then click on " Available copies " and just download it



(Image-1) Download all of Private Facebook data!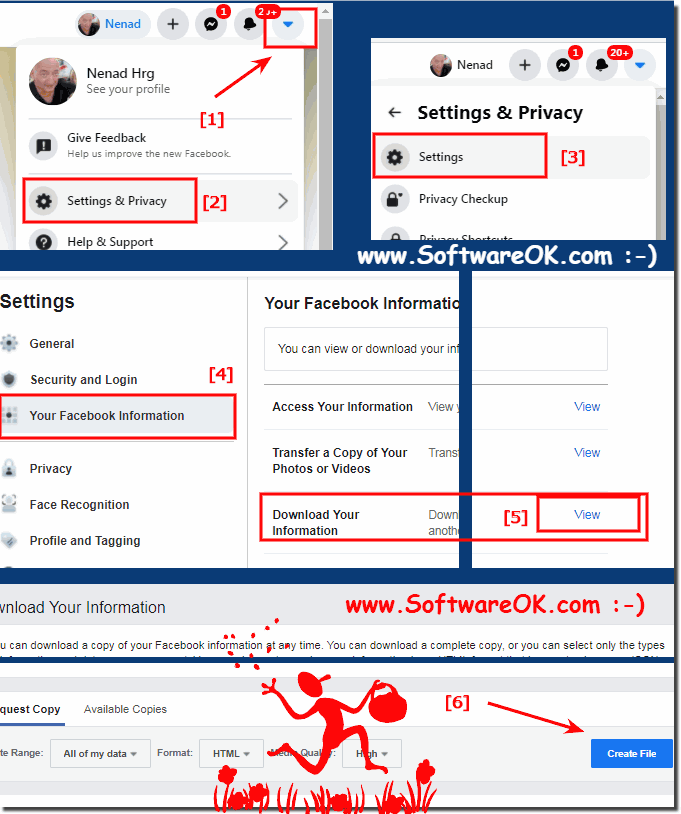 See also:
►  ... registered with facebook.com with a new account!

FAQ 34: Updated on: 2 December 2020 09:17