A secure password, also known as a password , does not depend on whether you use special characters or lower or upper case letters!





With so many websites and online applications requiring us to quickly create accounts and come up with passwords, it's no wonder so many of us struggle to follow the advice of so-called password security experts. At the same time, the computing power available for cracking passwords is increasing.




Content:

1.) The length of the password is solely responsible for security!
For example, the password  9457765627124624535 is more secure than Mike+33 , a long password is bad if it is predictable, such as: 11111222223333344444

This really depends on the length. The longer the safer. And even better if the password or parts of the password do not appear in a Lexicon or other books and have no logic. Of course, a few special characters don't do any harm - you can also use a hex number!

Not bad is to write out the date in letters and use some digits or a math problem, ....!

See also: ► Change Windows 10 password  ►  Windows 10 homegroup password



(Image-1) Secure password!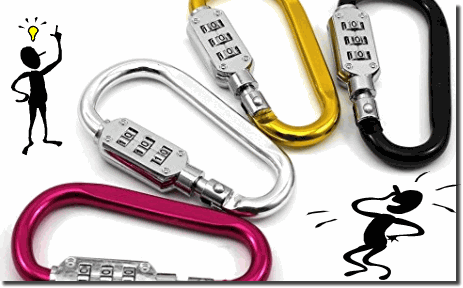 2.) More information on password and password! 



 

Further links:


PS:

Password policies

need to evolve as we learn more about how people are using and abusing them.

There are many SMS delivery security issues, including malware that can redirect text messages. Attacks against the cellular network and portability of cell phone numbers. On telephone lines, also known as 

SIM swaps

 , your mobile operator will issue you a new SIM card to replace a lost, damaged, stolen or the wrong size for your new phone. In many countries, it is unfortunately far too easy for criminals to convince a cell phone shop to transfer a person's phone number to a new SIM card and thus hijack all

text messages

.



FAQ 50: Updated on: 30 November 2020 10:30