The easy solution for Search query customize in Microsoft Windows 10, 11, ... and MS Server 2019, ...!
Content:
1.) Use Search Tools in the famose Windows Explorer on Windows 10 and 11!
1. Start MS Explorer 
2. Browse to Folder for Search Results 
3. Select the Tab "Search Tools"
4. Customize the "Search Query"
(Image-1) Search query customize in Windows-10!


2.) Simple Search Query Example in MS Windows Explorer!
If you want for example search in Windows Desktop or MS Server OS for 
*.txt
 files and
*.jpeg
 images on C:\ Drive 
*.jpg OR *.txt
(Image-2) Search query windows-10 images and documents!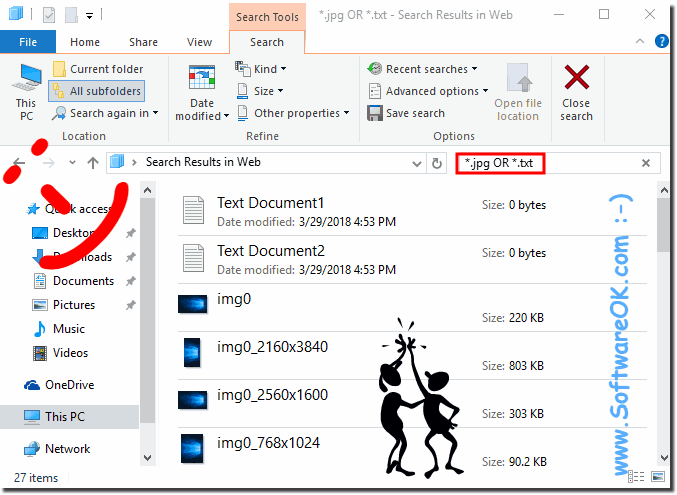 The method described here can be used as an alternative to automatic history search stores, are also available on the Explorer tape, and even search files-ms can be transferred to another computer (including other versions of Windows) a search on the disk perform. They can be started from any folder. 
See also: ► 
Print or export search result data list from Explorer in Windows 10
!

3.) Other Search Tips for MS Windows OS!