The option should be activated easily, then scanned JPEGs are automatically deleted or cleaned up when the program is closed!


Start WinScan2PDF and open the menu item Options and select ergo deactivate the option:
"Do not delete temporary scans"

Please use ... always the latest version of WinScan2PDF.  



(Image-1) Auto clean up scanned JPEGs at Program end!


Change the default scans location for saved JPEGs 
(Image-2) Change the default location for scanned PDF documents!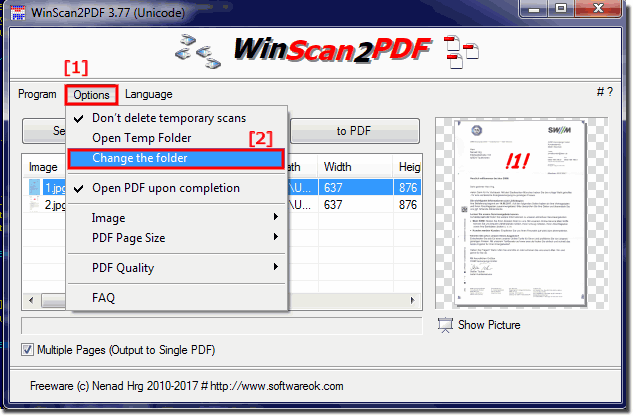 FAQ 19: Updated on: April 30th 2018 07:56