The solution to help for - the PDF scan on MS Windows 11, 10, ... or MS Server is no longer possible, why? - is very simple!



Content:



1.) If the problem with PDF scanning on Windows still persists!
1. Check the scanner driver!  

2. Does the scan work with other software? 

3. Plug the scanner directly at PC via USB   

4. Please use   ... always the latest version of WinScan2PDF !




2.) Window size of WinScan2PDF cannot be adjusted!
Switch to multiple page scanning 
( ... see Image-1 Point 1 )




(Image-1) Help, the Windows Size for PDF scan is no longer resizable!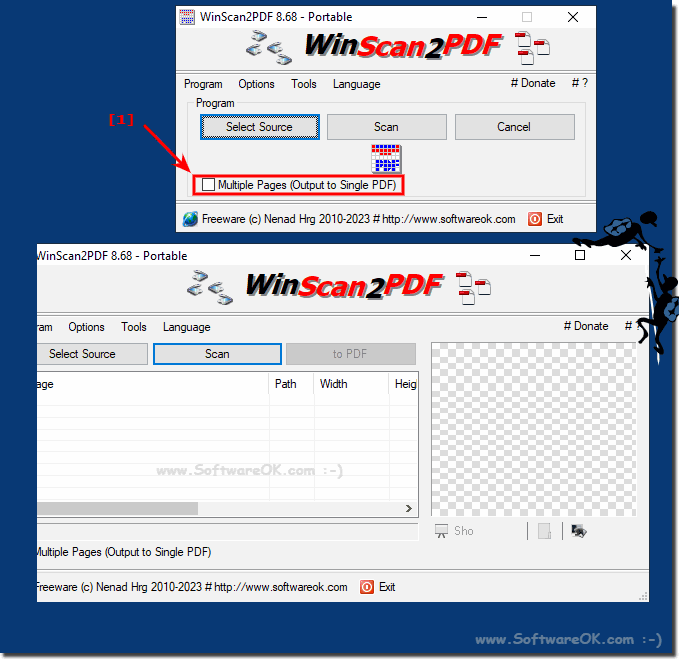 I have a question:

I downloaded your software (winScan2PDF), but for a few days I can't enlarge the initial window, the corresponding button is light gray and not clickable. Could you explain to me what I'm doing wrong, because in the beginning I was able to enlarge the window to screen size. Maybe this has something to do with the free version? I would like to thank you in advance for your answer and remain with kind regards! 



FAQ 23: Updated on: 20 October 2023 09:06