It's very easy to

create own desktop background slideshow in Windows 10/11

, with own images ergo pictures!





See also: ► Disable animations in the Windows 10/11 Taskbar ► auto startup folder in Windows

2.) Own images for Windows-10 Wallpaper and Windows 11!

1. Right click on an empty space on the Windows 10 desktop

2. Choose the Personalize option

3. Select also the Background Register! 
4. Now you can conveniently change the background, for example to a slideshow ,

5, Select the slideshow directory and set the image change interval / time interval. 
(Image-1) Own pictures slideshow on Windows 10 with Creators Update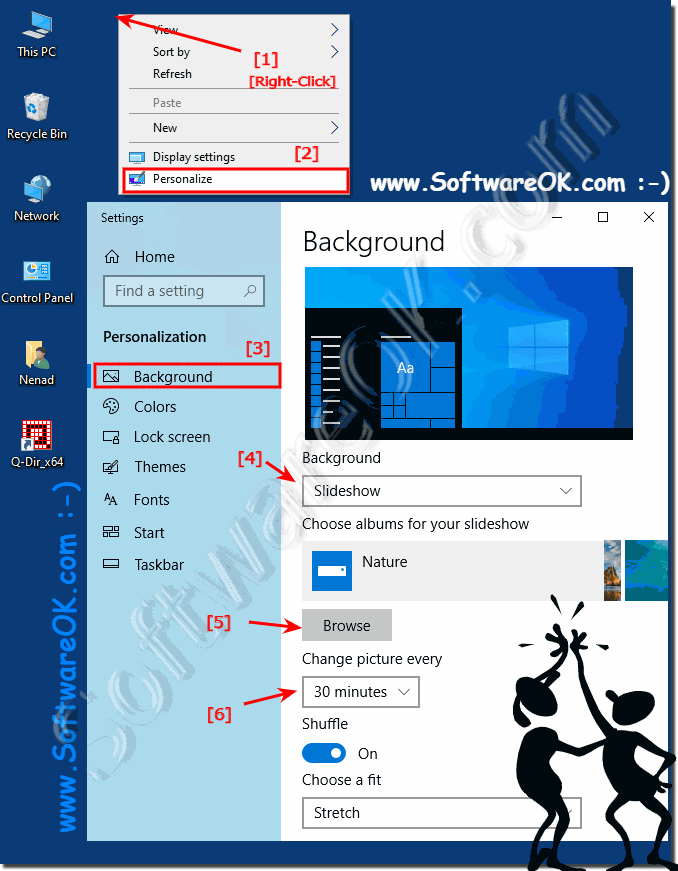 1.) Create a new Folder for own Pictures!
For example run MS-Explorer via keyboard shortcut Windows-Logo+E and enter in Address Bar 

shell:My Pictures

and create a New-Folder in this example Images1. And put your own pictures in this folder.

(... see Image-1 Arrow 1 to 5)



(Image-2) New Folder for Desktop background slide show in Windows-10!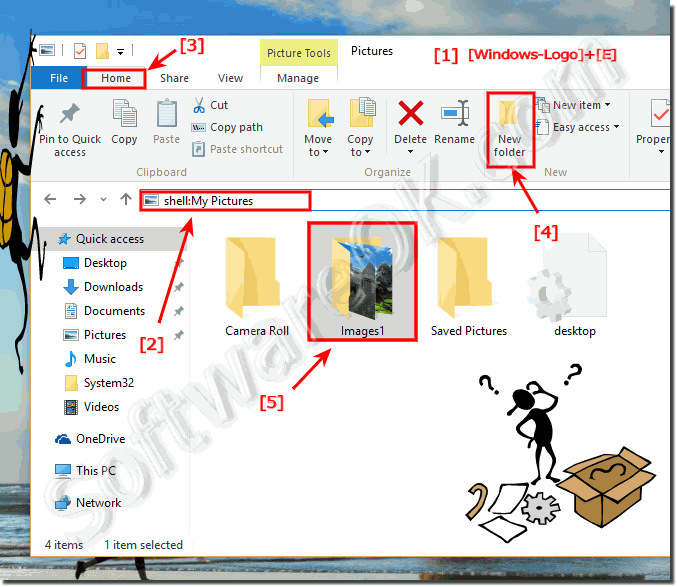 3.) Use your own pictures for Windows-10 Wallpaper!

Please open the Wallpaper settings, for example: Windows-Logo+R Keyboard Shortcut (Run Dialog) and the command:


control.exe /name Microsoft.Personalization /page pageWallpaper



Now click the button Browse. And select the folder with your own images eg. pictures.

And don't forget to Save Changes (... see Image-2 Arrow 1 to 4)

Info: To create in Windows 10 a slide show of pictures for the Windows-10 desktop, you must select more than one picture. If only one picture is selected, the slide show ends and the selected picture becomes the Windows 10 desktop background.

Read this for: Windows 10 + Creators Update



(Image-2) Own desktop background slide show for Windows-10!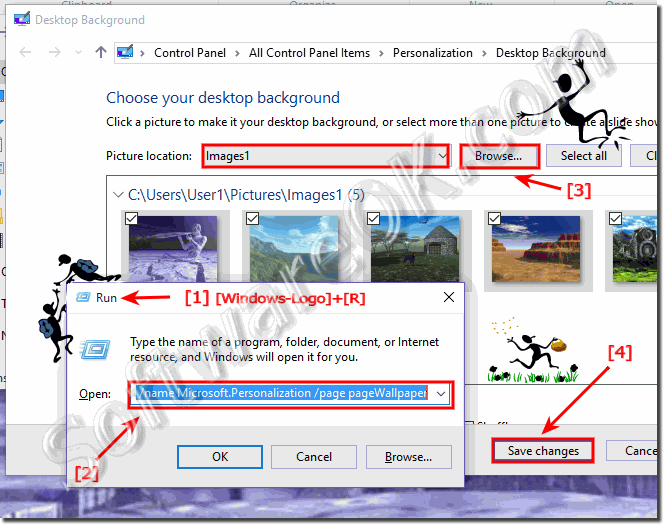 If the pictures that you want to use aren't in the list of Windows-10 desktop background pictures, click the Picture location list to view other categories, or click Browse to search your Windows-10 computer for the folder where the pictures are located.

See also: find the Windows 10 version and build number || Create desktop shortcut in Windows 10 for a program 



FAQ 144: Updated on: 25 August 2023 12:34