You can easily change the
wrong decimal symbol or other number formats in Windows 10/11

, the solution is also for Server 2016, 2019!



See also: ► Mouse Double-Click problem at Windows-10 / 11 ► Start navigation click sound in Windows 11 / 10

1.) Open Customize Formats in Windows-10 / 11!
Please open the Customize Format Window in Windows 10. For example via Windows 10 Run Dialog and the command:


intl.cpl

 (... see Image-1 Arrow 1 and 2)

And now in the Tab

Formats

click the button

Additional settings ...

(... see Image-1 Arrow 3 and 4)
and change the decimal symbol and / or other number formats!

Tip:
At this point, you can change the format for dates, times, currency, and measurements in Windows 10, and also change the sorting order of text to match sorting rules used in a specific country or region.



(Image-1) Customize number formats in Windows-10 / 11!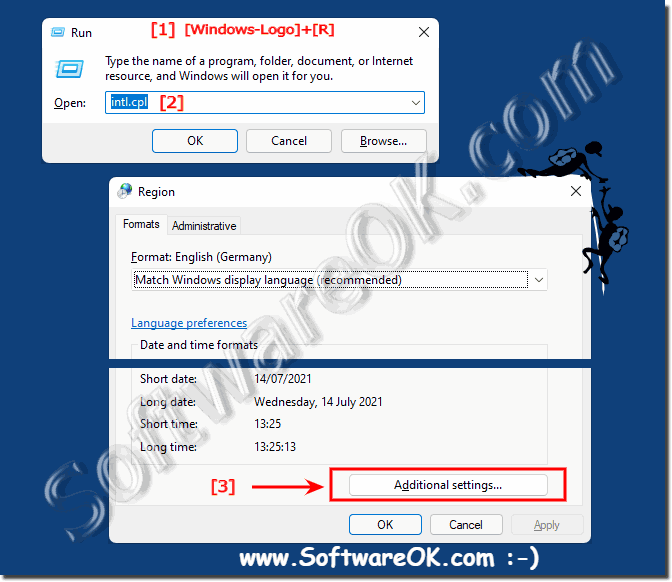 One of the possible problems that may occur after installing Windows 10 instead of German letters in the programs, as well as in documents. More often, there is an incorrect display of the comma and decimal as it was initially set to English and not quite, but there are exceptions where it simply does not work.

See also: ► change the language in Windows 10 ►  find auto startup folder in Windows 10




2.) Change the char for decimal symbol or other number formats!
In the Customize Format Window (Dialog) change the decimal symbol or other wrong number formats.

Or reset to System default  settings! (... see Image-2)



(Image-2) In Windows-10 change the number formats!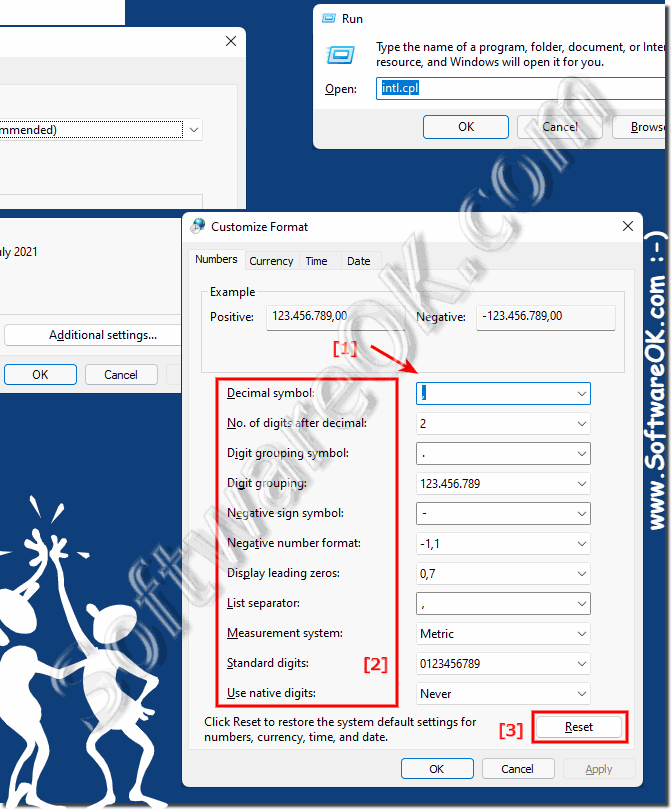 Info:

The regional settings in Microsoft Windows 10 / 11 have an effect and affect how the Date, Time, Numeric, and Currency data types appear when you apply formatting options. Windows 10 even supports a variety of languages, even Chinese, as well as currency and date and time formats for the countries / regions where the current languages are used.



3.) Find the Region settings via Search in Windows-10 / 11!
Please start the Windows 10 Search via Search Symbol or Windows-Logo + Q keyboard shortcut.

Enter in the search box the text region and run (open) the Region Settings! (... see Image-3)





(Image-3) Region Settings in Windows-10!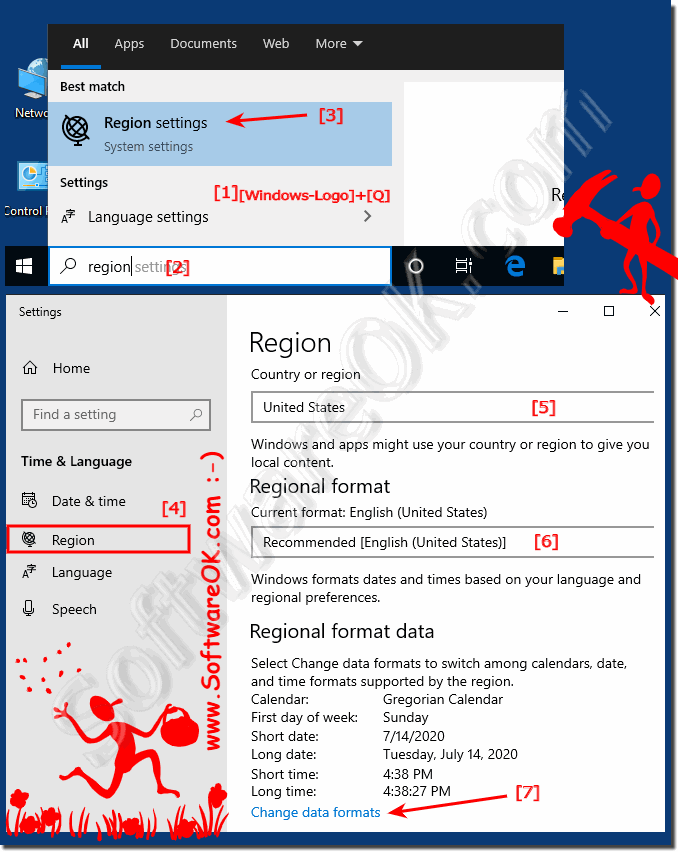 4.) ... Worth knowing about the decimal separator under Windows 11, 10, ...!


Britain and the United States are two of the few places in the world that use a period to indicate the decimal place. Many other countries use a comma instead. While the UK and US use a comma to separate groups of thousands, many other countries use a period instead, and some countries separate groups of thousands with a thin space.

Data files with locale-specific formats are often misinterpreted when transferred to a system in a different locale. For example, a file with numbers in French, German, ... etc format is not useful for a British program.











FAQ 146: Updated on: 16 June 2022 08:56