The solution to chose when to Turn off the Windows 11 and 10 Display, on Desktop PC, Tablet, Surface, Server, ...!
Press [Windows X] and select
"Power Options"
from the context menu or Windows+R and powercfg.cpl command. In the list on the left, click on the entry "Choose what to do when you close the computer". In the "When closing" line, select "Shutdown" from the menu. Close the lid, so Windows will turn off the notebook. Windows 10 and 11 differentiates whether the notebook runs on battery power or is connected to the power supply via a power supply.
Hot-Tip ►►:
.... Stop your laptop from going to sleep when closed windows 11 / 10, how to
! 
(Image-1) Chose when to Turn off the Windows 10 Display!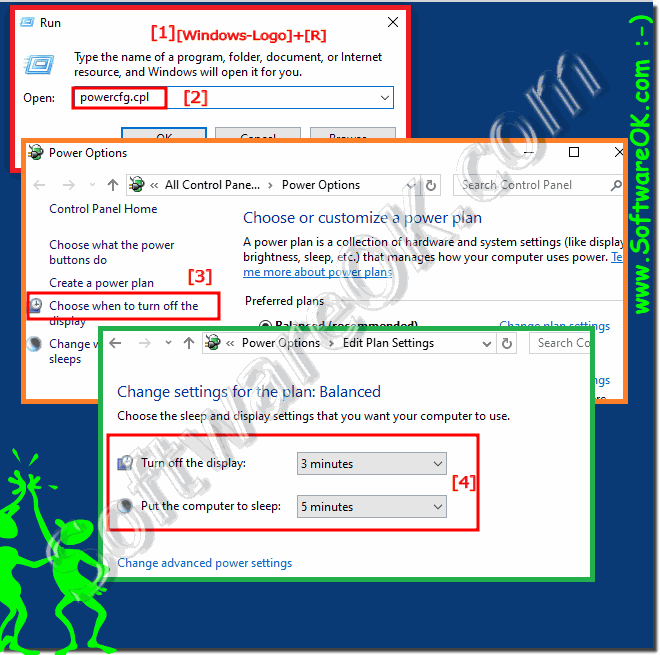 Info:
What action is triggered when the notebook cover is closed specify in the power options of the operating system. You can get there by pressing the Windows and X buttons at the same time and selecting "Power Options" in the window. Now click the "Select what to do when you fold your computer" to more precisely define when you want your laptop to shut down. If you are using a laptop or notebook and have connected an external monitor or docking station, you have already noticed that when the cover closes, it goes into hibernation or even shuts down, while Off. A nuisance if we want to download or upload important files with the laptop or just want to protect the keyboard of the notebook from dust. However, it is desirable to switch off correctly when folding for example, before you get on the plane, as all electronic devices must be switched off here, but also, for example, to conserve the battery. You can easily teach the feature to your laptop.