The solution is simple to
see all computers in your wlan network on Windows-10

, the solution is also for Windows 8.1 / 7!






See also: Is my Windows 10 activated // Customize icon spacing on the windows 10 desktop // sleep mode in windows 10

1.) View all Computers, Smartphones and other WLAN Devices! 
The best way for this is the Freeware Wireless Network Watcher.

Please download the Freeware Wireless Network Watcher or the Install Version 




(Image-1) WLAN Network Overview for Windows-10!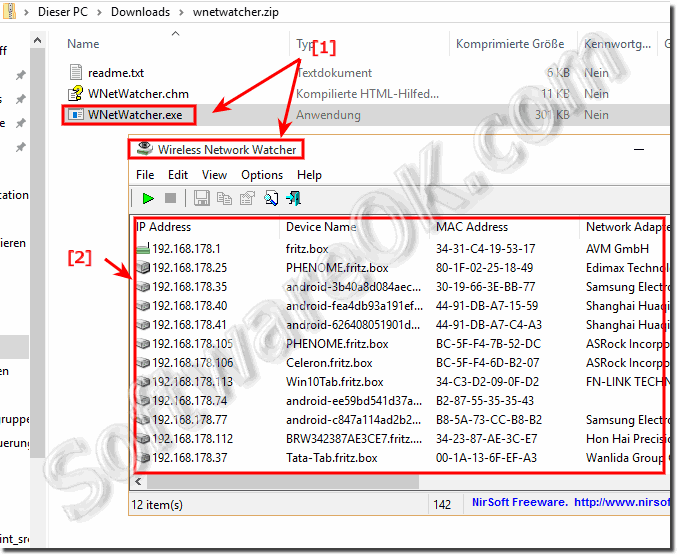 2.) View all WLAN-Networks on Windows-10!


Please use the Hot-Key: Windows-Logo+I (... see Image-2)




(Image-2) View all WI-FI Network on Windows-10!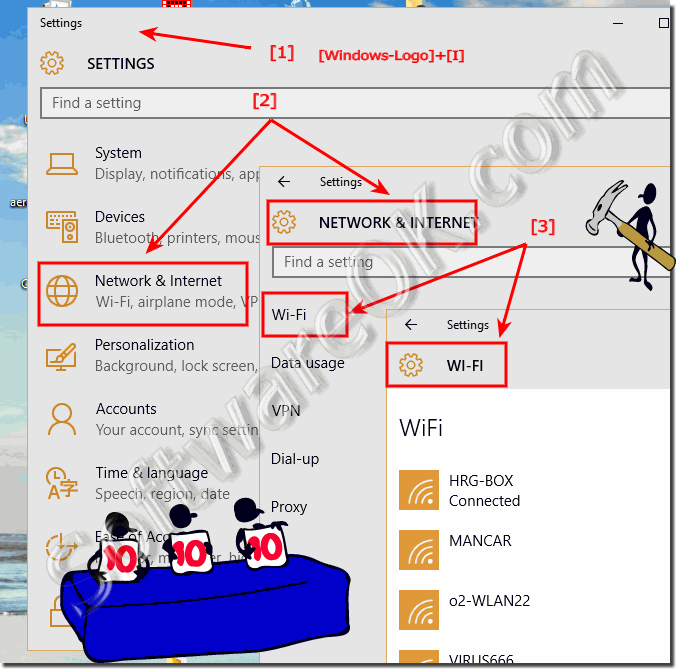 Infos from (c) Microsoft

Whenever possible, you should connect to security-enabled wireless networks. If you do connect to a network that's not secure, be aware that someone with the right tools can see everything that you do, including the websites you visit, the documents you work on, and the user names and passwords that you use. Changing your network location to Public can help minimize the risk. 

See also: Where can I change my Windows-10 homegroup password?

3.) Disable the W-LAN on Windows-10!

Please RUN the command ncpa.cpl for example via RUN-Command Dialog [Windows+R] 
Optional you can open the Network Connections from Windows-X Menu.
Keyboard Shortcut Windows-Logo+X or Mouse Click on The Windows-LOGO

In Network Connections please do Right-Click on The WI-FI Network Adapter to disable the WI-FI network connection.
(... see Image-3 Arrow 1 to 4)




(Image-3) Disconnect eg Disable WI-FI on Windows-10!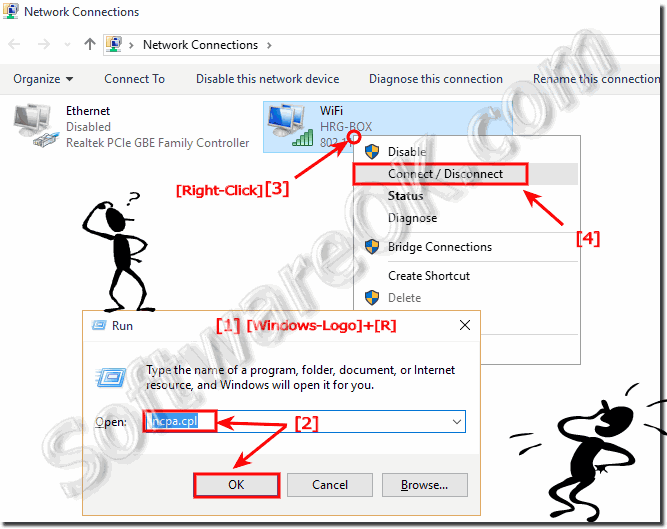 Useful Infos from (c) Microsoft 

Public wireless networks are convenient, but if they're not properly secured, connecting to one might be risky. Whenever possible, only connect to wireless networks that require a network security key or have some other form of security, such as a certificate.

The information sent over such networks is encrypted, which can help protect your computer from unauthorized access. In the list of available wireless networks, each unsecured network is labeled.

If you do connect to a network that's not secure, be aware that someone with the right tools can see everything that you do, including the websites you visit, the files you send and receive, and the user names and passwords you use.

You should not send and receive documents or visit websites that contain personal information, such as your bank records, while you're connected to an unsecured network.

This example to see all computers in your wlan (wi-fi) network is suitable for: Windows 10 Pro, Windows 10 Enterprise, Windows 10 Home, Windows 8.1, Windows 8.1 Enterprise, Windows 8.1 Pro, Windows 8, Windows 8 Enterprise, Windows 8 Pro, Windows 7 Enterprise, Windows 7 Home Basic, Windows 7 Home Premium, Windows 7 Professional, Windows 7 Starter, Windows 7 Ultimate, Windows Vista Enterprise 64-bit edition, Windows Vista Ultimate 64-bit edition, Windows Vista Business, Windows Vista Business 64-bit edition, Windows Vista Enterprise, Windows Vista Ultimate

FAQ 149: Updated on: 25 August 2023 12:36