Everyone can develop and test their own APPs on Windows 10 if, for example, you have downloaded Visual Studio 2019!


The right thing for this is the developer mode on Win 10 or Win 11, which can be activated here in 4 quick steps!

1. Windows Start

2. In Settings "Update and security"

3. Via "For Developers" to "Developer Mode"

4. and with "Yes"

(... see Image-1 Point 1 to 7) 


And test the developed own APPs on Windows 10 or 11, for developing you can use the Visual Studio, which the good thing is that you can test the download of Visual Studio 2019 to create APPs for free. Experienced users can publish their APPs in the MS Store after the first day! 




(Image-1) Develop and test the Own APPs on Windows 11 or 10!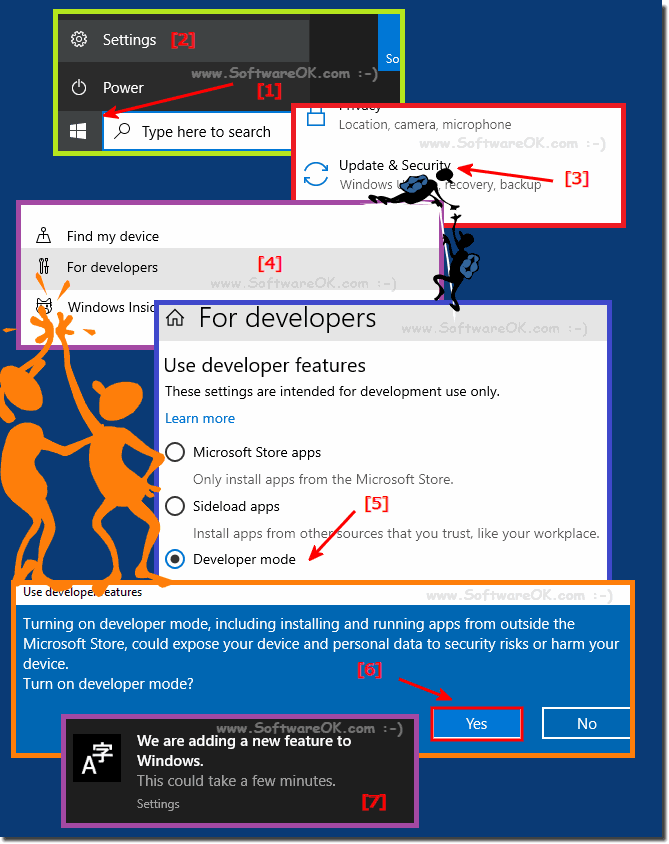 FAQ 248: Updated on: 23 September 2022 10:22