The solution is simple to change the keyboard speed on Windows 10, and to make keyboard character repeat faster or slower!


The Keyboard Properties window is in the Windows 10 Control Panel, point keyboard!

Open the Keyboard Properties simply via Keyboard Shortcuts [Windows + R] and the main.cpl @1 command
(... see Image-1 Arrow-1).

In Windows-10 Keyboard Properties, you can very easy change the keyboard Repeat delay.
Shorter delay = faster keyboard and a faster Repeat rate (... see Image-1 Arrow-2)!

Optionally, you can customize the Windows 10 Cursor speed  (blink rate) (... see Image-1 Arrow-3).

Tip: In Windows-10, you can get to accessibility settings from the desktop. To do this, press the [Windows logo] + [U] key!

See also: || Windows 10 desktop icons is so big || Mouse Pointer and Cursor Windows-10 || Auto login without password ||



(Image-1) Change keyboard Typing speed on windows 10!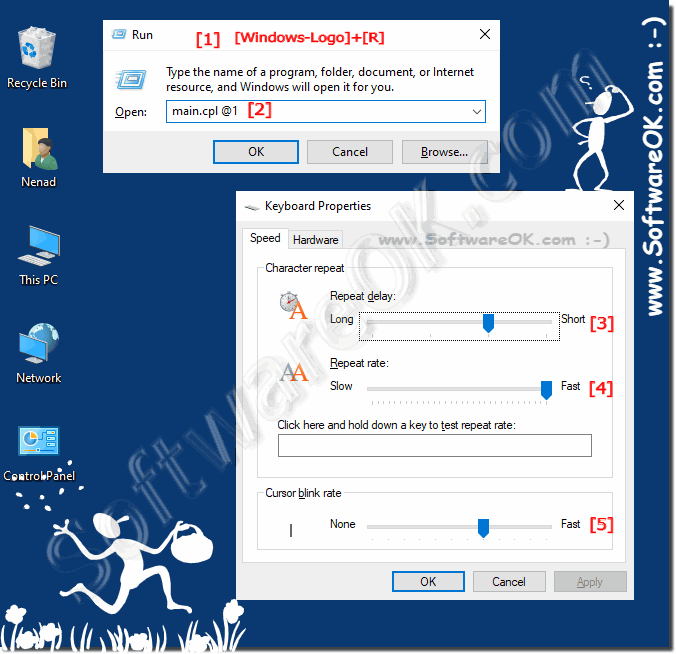 (Image-1) Customize Windows 8.1 keyboard speed (faster, slower and repeat)!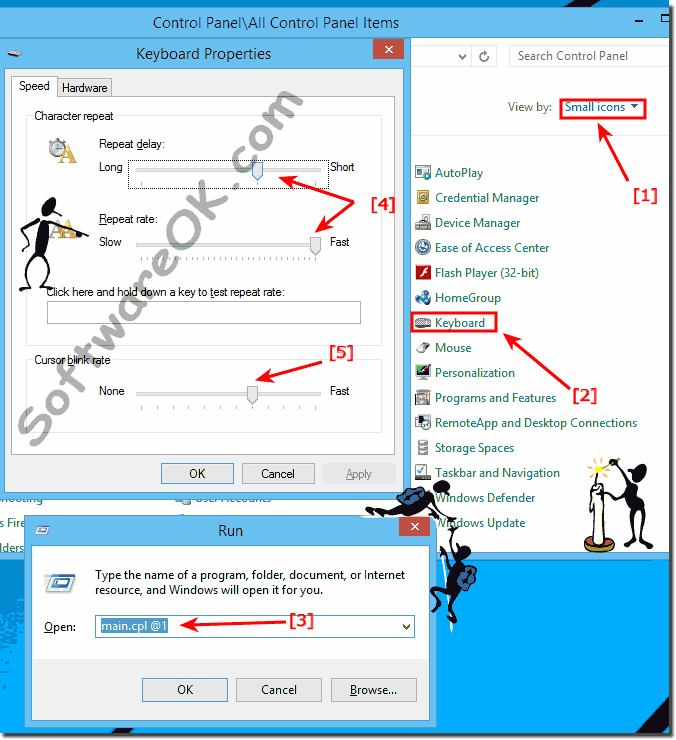 FAQ 51: Updated on: July 13th 2015 11:40