The many folders in Windows 10 File Explorer can already be quite confusing, but you can individually customize the folder tree in the navigation area !


Content:


1. Please start the Windows 10 MS-Explorer for example with the key combination Windows logo + E 

2. Click on the Register card view, and then click the folder options!

3. And then you can easily select the folder, they adapt to individual needs. (... see Image-1)

See also: ► confirm the deletion in Windows 10 ► have I Windows 10 x86, x32, or x64 ► Windows Explorer 10




(Image-1) Windows-10: folders in the Explorer folder tree why!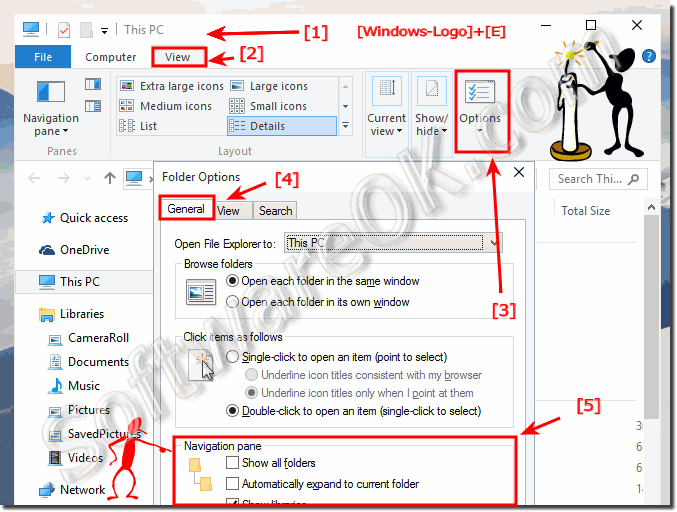 2.)  ... Next Helpful links to the directory tree in MS Windows 10!

►  Should I use 1, 2, 3 or 4 File Explorer, which is better? 
►  The navigation area with the directory structure is missing in Windows 10 Explorer, why?
►  Help, Windows 10 has no libraries, what am I doing wrong?
►  Windows 10, deactivate frequently used folders in Explorer (quick access)?
►  See the full path in the Explorer title bar for Windows 10, but how?
►  Automatically expand folder in the directory structure of Windows 10 Explorer?

 





FAQ 79: Updated on: 25 August 2023 12:20