Anyone upgrading from Windows 7 or 8.1 to Windows 10 will search in vain for
Windows Media Center

!



So be careful if you upgrade to the new Windows 10 too quickly, it is even more slimmed down than the old Windows and some things or programs are completely missing here. Microsoft removed Windows Media Center on Windows 10, and there is no official way to get it back. There are great alternatives such as Kodi or the

Windows 10 Media Player,

but there is a

community that has made the Windows Media Center functional

 under /

for Windows 10

.


Content:



See also: ►  Windows 10 has no fax and scan function  ►  the classic pocket calculator under Windows 10

1.) How do I install this Community Windows Media Center?
Everyone knows how to find the  Windows 10 media player , but if you don't want to do without the functions of the classic Windows Media Center, or don't want to install the media player on Windows 10 !

►►  .... Download Windows Media Center for Windows 10

Warning:
This version is not officially supported by Microsoft. This process downloads a modified Windows Media Center application from an unofficial source. If you are not comfortable with this, this may not be for you. I didn't encounter any problems, the file seems clean!


2.) Why does Windows 10 not have Windows Media Center?
Probably this is no longer up-to-date in Microsoft's eyes and the effort for maintenance is too expensive, or maybe that the Windows 10 desktop programs are gradually connected to Windows 10.  






(Image-1) No Windows Media Center in Windows 10!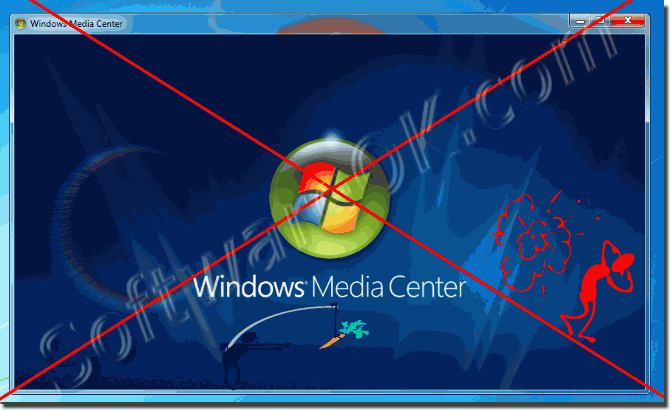 The use of Windows Media Center is the same as the original. All WMC functions are retained and you can use each function free of charge. If you want to uninstall Windows Media Center, simply run Uninstaller.cmd from the extracted folder. It works on W10 version 1903, 1909. 



See also: ►  Autostart folder in Windows 10  ►  Text editor in Windows 10  ►  Where is Paint in Windows 10
►  Download all versions of Windows 10  ►  Help Windows 10 does not have a registry editor, where can you find it



Anyone who is upgradet on Windows 10 from Windows 7 or 8.1 search in vain for the Windows Media Center!
FAQ 83: Updated on: 16 May 2021 13:24