You can quickly create one or more local user accounts on Windows 11!



Here is the: 

1.) Fastest method to create additional local accounts under Windows 11!
1. Start ► the Windows 11 CMD in admin mode  (cmd + Ctrl + Shift + Enter)

2. To create the Guest-2021 account, use the command:

net user "Guest-2021" /add  ... etc.  
net user "Guest-2022" /add  ... etc.  
net user "Guest-2023" /add  ... etc.  
 
Optional: ► Make existing user Windows 11, 10, ... Home guest!




(Image-1) Quickly create local user accounts in Windows 11?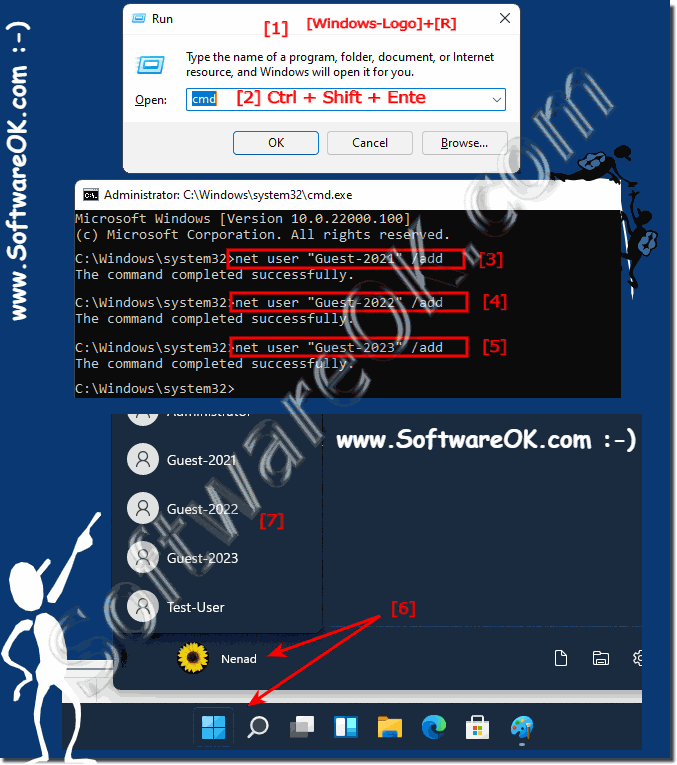 2.) More methods and information on how to create accounts under Windows eleven!
FAQ 101: Updated on: 27 July 2021 07:53