Unsettled users wonder about the difference between a local user and one with a Microsoft account under Windows 11 or 10!
Microsoft Windows 11 and Windows 10 offer you the option to choose between a Microsoft account and a local offline user account, so that you have to decide for yourself which of the two is right for you.
See: ► 
Quickly create local user accounts under Windows 11?

There is a problem with some apps from the Windows Store if you use a local account! But you always have the option of an interim solution, namely to use a local offline account on your Windows 11 or 10 PC and sign in to the Windows Store with a Microsoft account to download and install the apps you want.


1.) The recognition of the offline account and a Microsoft account!
1. Press the Windows + i key combination 

2. Now you can see whether it is a local offline account or a Microsoft account.

With a local offline account it appears and it is also displayed "Local Account"!




(Image-1) Local users and Microsoft accounts under Windows!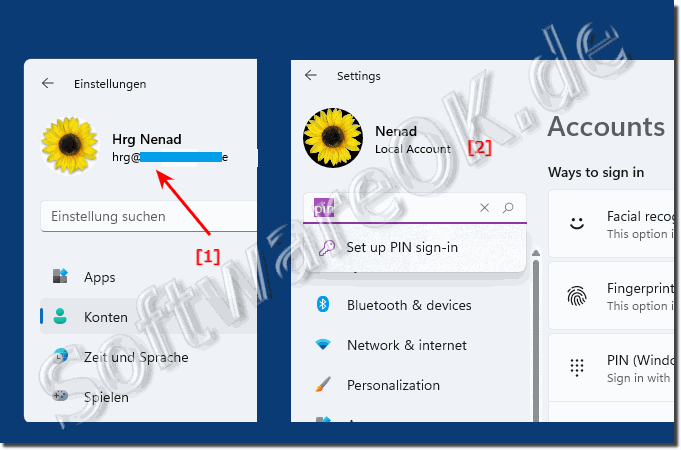 2.) Recognize the account type via control userpasswords2 !
1. Pass the command control userpasswords2 from
(PS: Optionally you can use the command: netplwiz.exe)
(Image-3) Recognize local users and Microsoft accounts under Windows!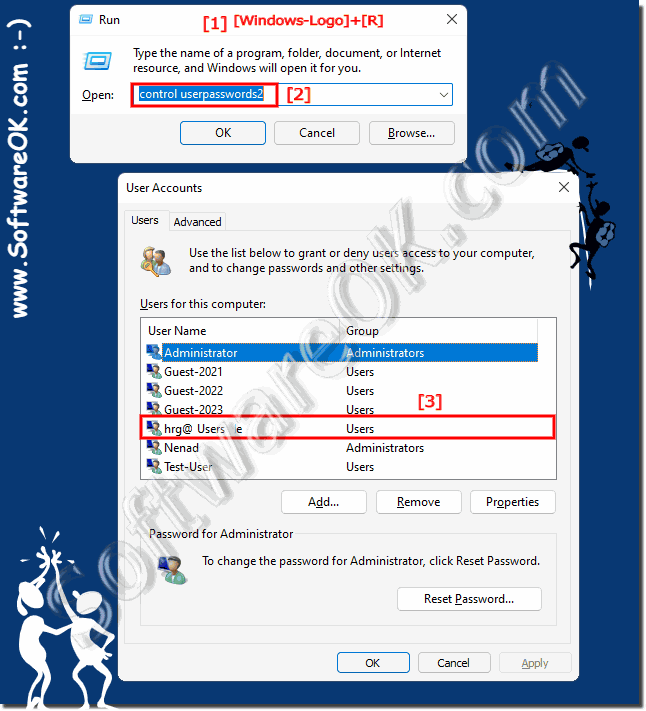 FAQ 105: Updated on: 28 July 2021 12:28