Under certain circumstances, very old programs can also run under Windows 11 if there are start problems!
1.) Run the program as administrator under Windows 11!
If an older application, program, ... does not work properly, right-click on its shortcut or .exe file and then select "Run as administrator" to start it with administrator rights.

(... see Image-1 Point 1 to 5)

See also:
►► Run a program as administrator as a standard user without a password!
►► Difference between administrator and system administrator under Windows?




(Image-1) Run old programs under Windows 11 in Admin Mode!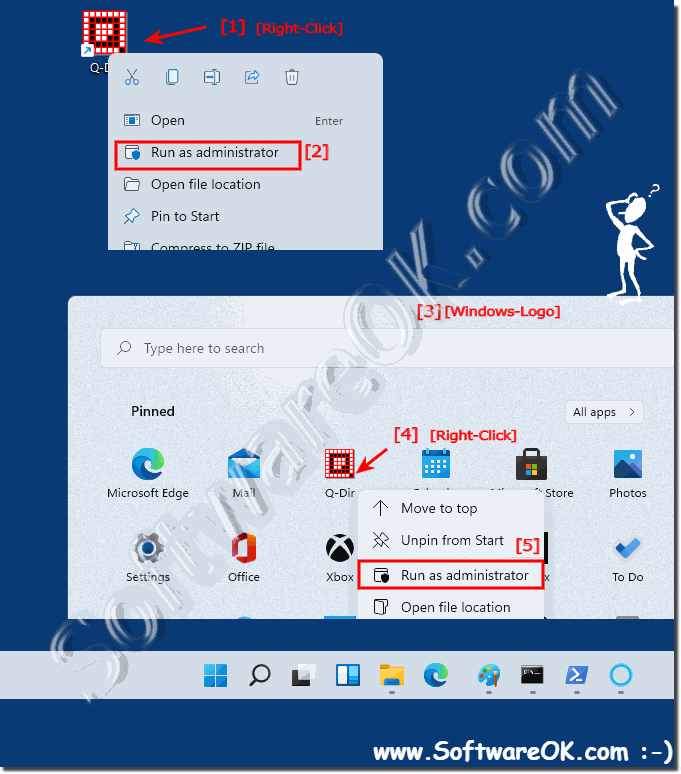 2.) Adjust compatibility settings!
Sometimes programs have to be started in compatibility mode in order to run them correctly. Most of the time, these programs crash immediately upon start-up and cannot be started! 

(... see Image-2 Point 1 to 5)

Well described here: ►  XP compatibility mode SP1, SP2, SP3 under Windows 10 and 11?

Understanding compatibility mode: ► What is Windows compatibility mode?



(Image-2) Example of Windows compatibility mode under Windows 11!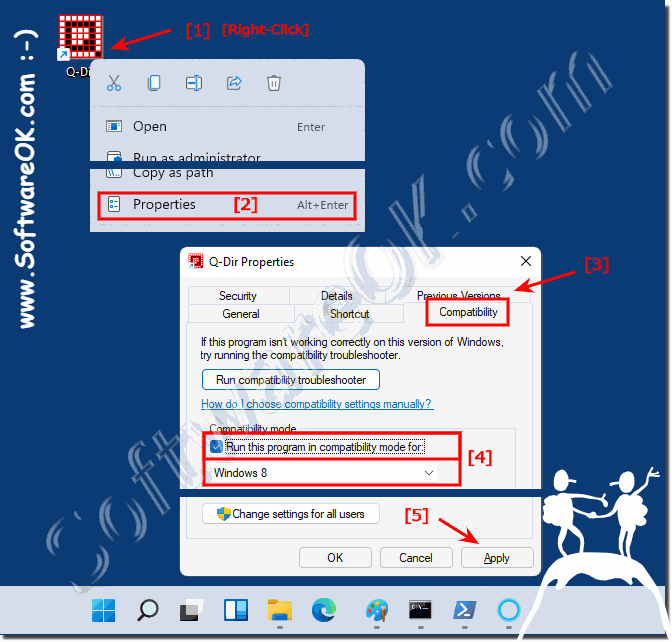 3.) Use virtual machines for older software!
You can use the portable version of the VirtualBox for this. Download here:  ... portable version on vbox.me  or download directly from Oracle  ... VM VirtualBox

Of course, you also need Windows 10, 8.1, 7, XP itself:  ... Download Windows 10 and 8.1

After installation from the VirtualBox you can start it immediately and click on the button. "New" to  create a virtual environment for Windows 10, 8.1, ... In the first dialog just click on  "Next" 

For Windows 11, please use an HD with 64GB!




(Image-3) Get old programs running under Windows 11 in the VirtualPC!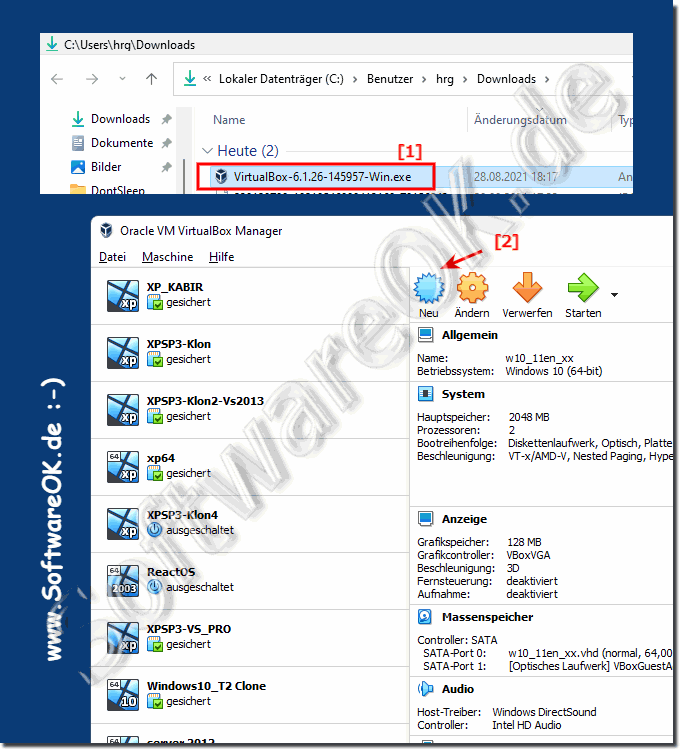 4.) Why run as administrator, what should you watch out for?
Why as an administrator?
Many applications have been developed for Windows XP, these work with modern Windows 11, 10, in most cases. However, during the Windows XP era, almost every Windows PC was run with an administrator account at all times.
Many programs have also been developed in such a way that you need and have to have administrator access, mostly no registry entries can be made, which leads to problems, such as system-specific access!
What is to be considered?
If you have 16-bit programs, they will no longer work under Windows 11 because Windows 11 is only available as 64-bit versions. The 64-bit version of Windows just doesn't include the WOW16 mode that allows 16-bit to run.
Only the error message appears:
"This application cannot be executed on your PC"
PS: In time you should look for alternative solutions / programs!
FAQ 129: Updated on: 26 August 2023 08:22