Many Windows 11 desktops look the same, but there are many things you can do to make this one effective and individually good!

 

It's not just about changing the look and placement of desktop elements, here are the top tips!



Contents:
1.) Choosing between light, dark, color themes, theme!
The adjustment of the color and themes as well as the screen brightness are important and, depending on the type, allow a comfortable and eye-friendly work. As with anything else, incorrect settings lead to eye fatigue more quickly!   
2.) Change the background image or activate the screensaver!
3.) Set a custom scale!
4.) Get rid of desktop symbols or better organize them!
I wrote the freeware application ►   ... AutoHideDesktopIcons . However, it is not required if you want the icons to be permanently hidden or displayed.



Bonus:





5.) Activate the widgets and customize!
The widgets have to be loaded first, after an hour or two they appear again. Especially if you have been disabled for a long time!




6.) Adjust the docking functions or switch them off!
In the past, positioning was possible with key combinations / arrow keys. What's even better in Windows 11 OS is that the new feature is available via a pop-up menu hidden in the already existing maximize button,


7.) Customize the start menu bar as far as possible!
The start menu is very small, so it's important to make the most of it. The very lean menu also has its advantages that you only appreciate after a while!
 





8.) Taskbar time and date and the notification area!
Many users use ►  External clocks on Windows 11 to see the day of the week on the desktop  , even though they are very nice, it is not necessary to get this little indication in the Windows taskbar, because by default Windows 11 and 10 do not add the day of the week to the taskbar clock added!



It's easy to customize the Windows 11 taskbar notification area, sometimes referred to as the To-Tray, or "notification area" on Windows OS! 


Bonus:





(Image-1) Best Ways to Customize Windows 11 Desktop?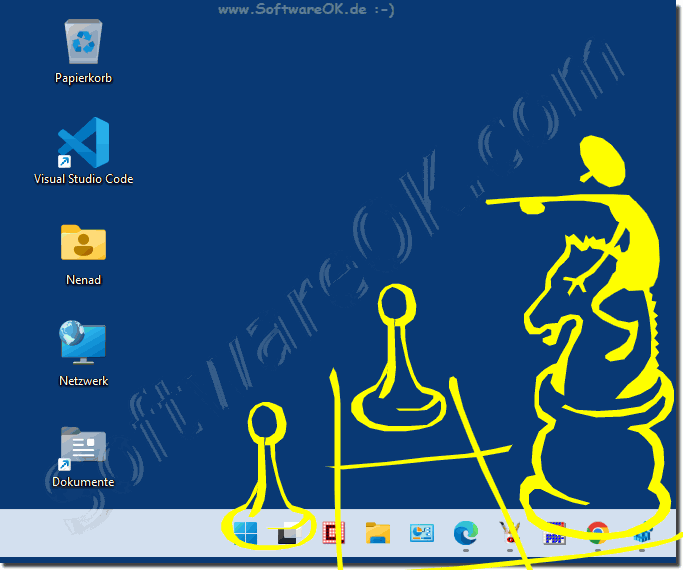 FAQ 231: Updated on: 29 September 2022 20:50