The guest account with the lowest rights is more advantageous than the standard user account under Windows 11, 10, ... etc. The possible damage that may arise in the event of security gaps is also the lowest here!




Can be found in ► Windows 11 in the computer management !




(Image-1) Guest account, standard user under Windows 11!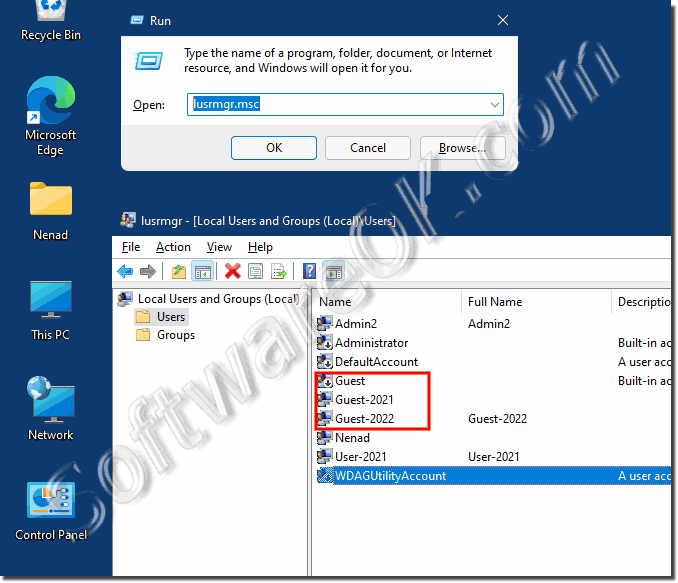 FAQ 43: Updated on: 7 July 2021 13:09