If you do not have Microsoft Office 2016/365 installed on your PC, WordPad lets you open, create, and edit text files.
1.
Start WordPad on Windows 10
and open or create a document.
2. Press Ctrl-A to select the entire document,
or click and drag to select only part of the document.
3. In the "Home" group at the top of the WordPad window, click the section / icon "Paragraph" 
4. Select the desired line spacing in the Line spacing drop-down box in the Distance section. You can choose between 1.00 (one line), 1.15, 1.50 and 2.00 (double line).
5. The paragraph or line spacing is set immediately.
(Image-1) Set the line spacing in WordPad on Windows 10!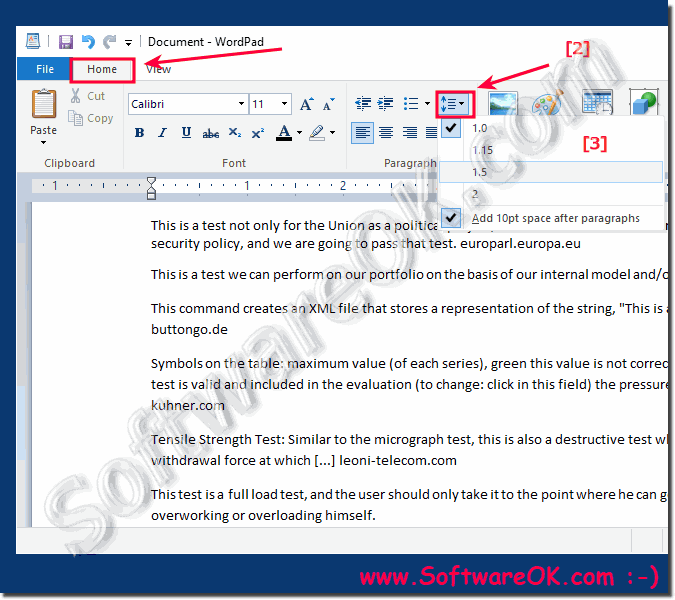 Tip:

You can also use keyboard shortcuts to set the line spacing in WordPad. Ctrl-1 sets the space between lines, Ctrl-2 sets the space between two lines, and Ctrl-5 sets the line spacing in one and a half lines.