It's so easy to use the emoji / smileys with the touch keyboard on Windows 11, 10 desktop and MS Server!
The touch keyboard on Windows 10/11 also supports emoji, so you can embed emoji
when using the on-screen keyboard on a touchscreen
. This works just like typing emoji using the keyboard on other modern mobile devices like iPhones, Android phones, and iPads.
(
... see Image-1
)
(Image-1) Enter emoji using the touch keyboard (on-screen keyboard) on Windows 10!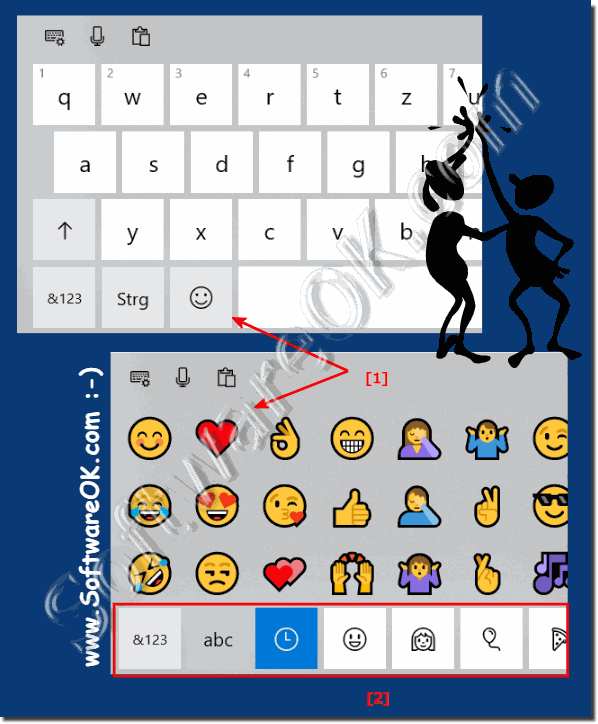 Info:

To enter emoji using the touch keyboard, simply tap the emoji button to the left of the spacebar. You will see a list of emoji that you can insert by typing. They should work in virtually every Windows application. Tap the "abc" button to return to the standard alphabetical keyboard.