Please Activate the Ransomware protection feature on Windows 10 and this is a Free Tool on all MS W10 not only on Surface!
It really makes sense to enable Ransomware protection feature is an effective Microsoft internal Protector Tool / Feature to protect you to 
"lost personal data by Ransomware an
d other Bad Tools
"
. 
If you encounter problems with starting the "Ransomware feature", restart the Windows operating system, please perform a correct Windows restart.   


(Image-1) Activate Ransomware Protector on Windows 10 for Free!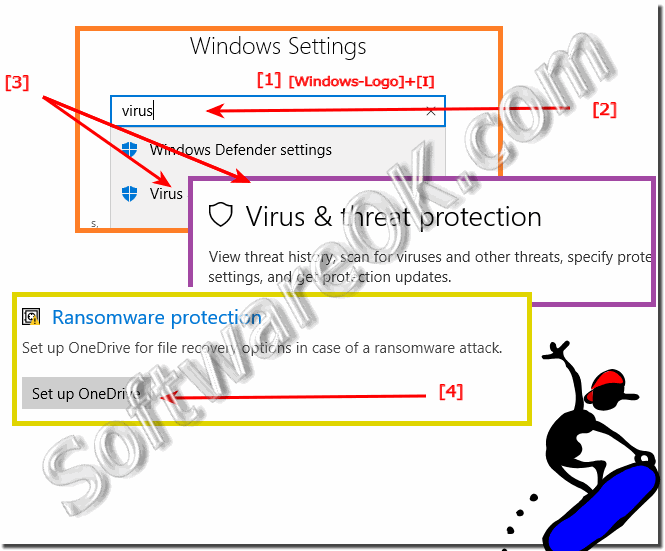 Info:

Protection is very simple and can be activated and configured quickly and easily. To activate ransomware protection, it is not sufficient to upgrade to Windows 10 version 1709. The settings are hidden deep in the system and have to be activated first. However, the protective function at this configuration level does not offer many setting options.Enable monitored folder access The tool against ransomware and other attackers can be activated manually in the Windows 10 Settings app. The settings for this can be found in the Windows Defender Security Center. This is the central point of the security settings in Windows 10. Windows Defender Security Center can, in addition to the Settings app, also be found as a program in the Start menu. In the Settings app, the Windows Defender Security Center can be opened via "Update and Security \ Windows Defender" with the "Windows Defender Security Center" button. The settings for the monitored folder access are found under "Virus & threat protection". To open the settings, click on "Virus & threat protection settings" and then activate the "On" option under "Monitored folder access".