It is easy to force logoff under MS Windows 10 / 11 there is a simple solution for all desktop and MS server systems!
Content:
1. Force log off on Windows computer!
Windows + R or
run from command prompt the shutdown command

C:\Windows\System32> shutdown /l /f /t 0


2. Force log off other users via the task manager!
1.
Start the task manager 
2. More details
3. User tab
4. Right click on user 
5. And force log off vs "Sing off" option
(
... see Image-1 Point 1 and / to 5
)
(Image-1) Force Windows 10 log off other Users Accounts!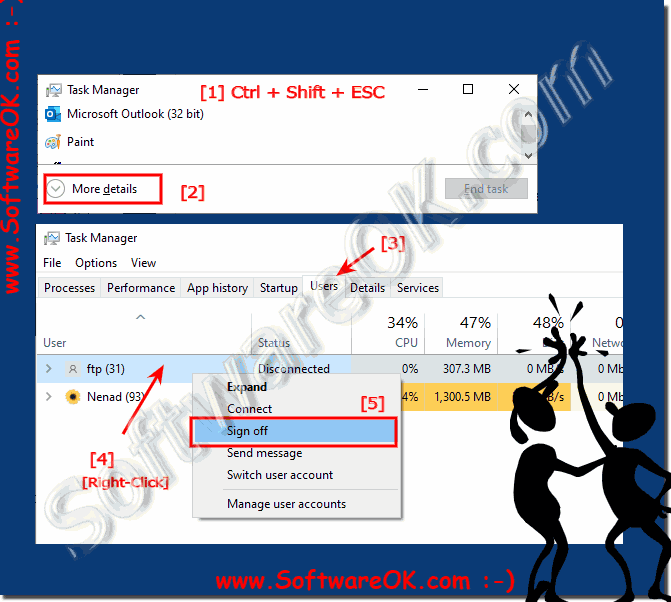 3. For what force log off on Windows 11 or 10 computer!
Windows supports multiple accounts on the same device. If someone forgets to sign out of their account, their profile will continue to run processes and use resources in the background. This allows you to log off other users on the same computer.
When a user locks their account
, the computer returns to the login screen but leaves their account logged in and running all of its programs and processes in the background. This can be problematic for other users of the computer. You can log off other users using either the Task Manager or the command prompt!