It is easy to delete users with the
command

control userpasswords2 if you have created too many users under MS Windows 10/11 OS!

Content:
1.) Starting "control userpasswords2" to delete users!
1. Pass the command
control userpasswords2
from
(PS: you can command Optional:
netplwiz.exe
use)
2. Select the user to delete 
3. Button
"Remove"
4.
"YES"
to confirm the deletion of the selected user 
(
... see Image-1 Point 1 to 5
)
(Image-1) Delete users with the command control userpasswords2!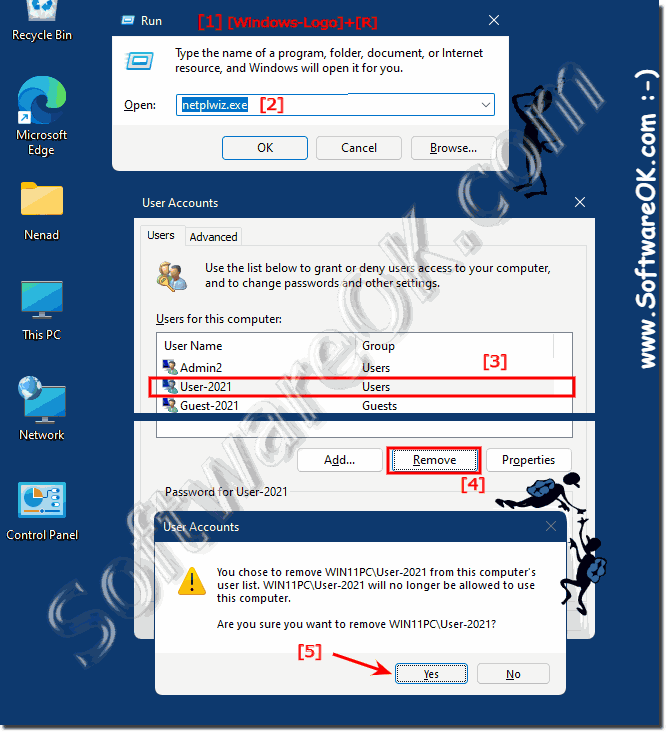 2.) What else can I do to delete user data?
Open the folder
"C:\Users"
to check whether all data has been removed, which is rarely the case!
See also: ►►
Understand  a user profile under Windows 11, 10, 8.1 and MS-Server!
(Image-2) Delete users Folder in Windows 11 or 10!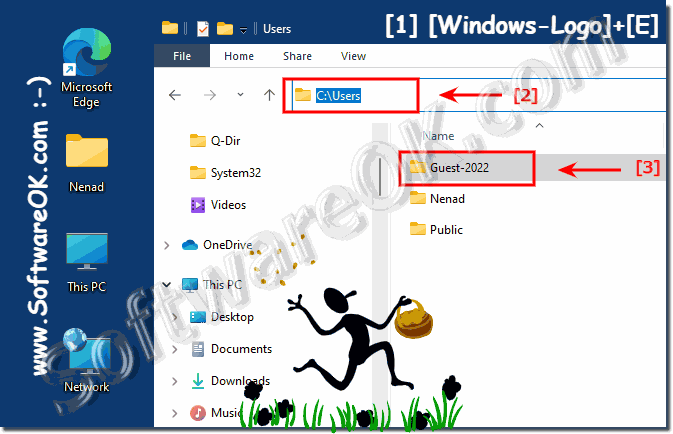 3.) A quick creation by the user with and without an MS account!
1. When you ►►
have opened "control userpasswords2"
!
Simply add and create a local or MS account under Windows 
Tips:
►►
Turn  guest into user 
 ►► 
Quickly create user accounts via command line
 ►► 
Windows
user accounts
(Image-3) New User via command control userpasswords2!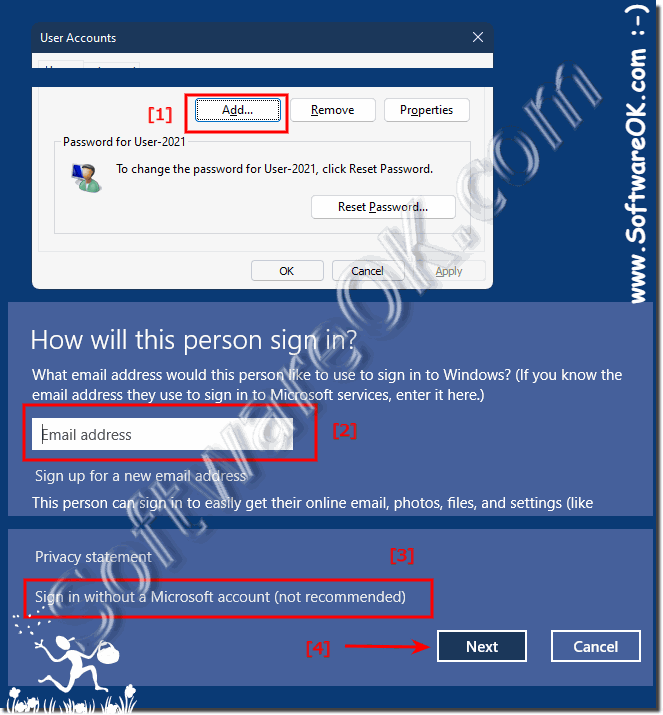 4.) ... What should I watch out for with users under MS Windows 10 and Server 2019! 
Actually little, but precisely because it is so simple, you shouldn't lose track of the users and the passwords, at least you should reserve another admin account for many users in order to be able to change the passwords of other users!