It's easy to find PowerShell on Windows 11, even on Microsoft's latest Windows 11 operating system!
More information: ►  
Where can I find and start PowerShell in Windows 11 and 10?
1.) New Solution to Run Powershell On Windows 11!
Windows + R
+ 
powershell
The 
Powershell
 folder: ► 
Find the directory of running programs!
Tip: If you press the combination
Ctrl + Shift + Enter
instead of the
Enter key,
Powershell starts in administrator mode!
(Image-1) Run PowerShell on Windows 11!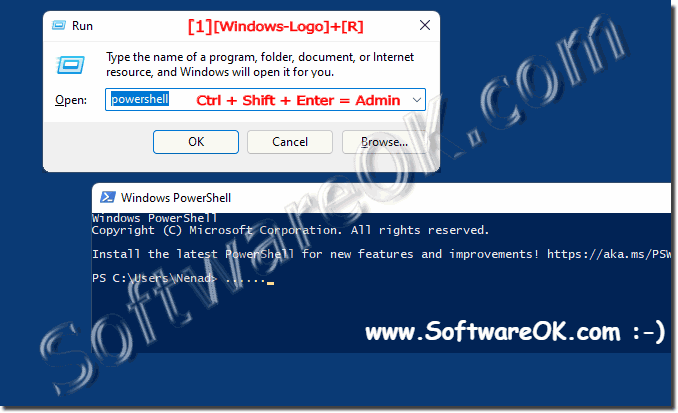 2.) Old Solution on Windows 11!
The fastest way to start MS PowerShell under Windows 11 is via the Windows X menu, here you can start PowerShell as a
standard or admin user
 ! (
... see Image-1 Point 1 to 3
)
Info:
The latest version of Windows 11 is the
Windows Terminal APP
, but it contains Powershell and the popular command prompt. You can use both in the Windows Terminal APP. PowerShell is provided as standard but can be adjusted in the settings of the Windows Terminal app!    

Or simply: ►  PowerShell desktop shortcut on Windows 11!



(Image-2) Find PowerShell on Windows 11!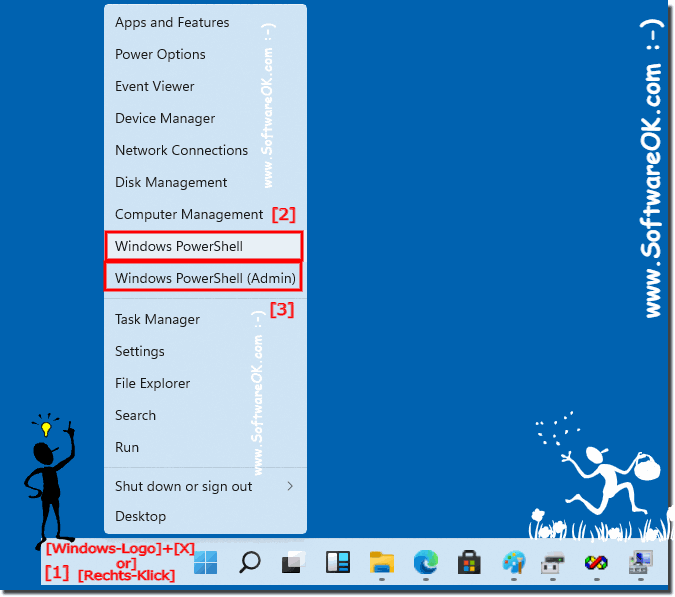 3.) ... PowerShell releases on Github version 7!
Microsoft has updated PowerShell to versions 7. PowerShell is constantly being developed. You can find further information and downloads on GitHub.
https://github.com/PowerShell/PowerShell/releases
4.) ... Powershell is also available in the Terminal APP!
If you open the Windows X menu, the Windows Terminal APP now appears as Windows PowerShell is set by default!
(
... see Image-3 Point 1 to 3
) 
(Image-3) PowerShell in Windows 11 Terminal-APP!