Sort files chronologically, you can also influence the sorting by name yourself when choosing the correct file name!

If you always want certain files to be sorted directly by date, you can do this with a simple trick when naming your files. Simply name your files according to the following scheme: Year-Month-Day-Document_Name.doc!


1.) Example date in front of file name in back!
The first 4 digits are for the year, the next 2 for the month and then 2 for the day. Always use a leading "0" for the month and day if they are single-digit numbers. Please use your appropriate file name and the appropriate extension as the filename-example.doc. If you name all your files according to this rule, the table of contents in this directory will automatically be listed in chronological order / by date.
(
... see Image-1 Point 1
)
(Image-1) File sorting influence chronologically yourself in the explorer views!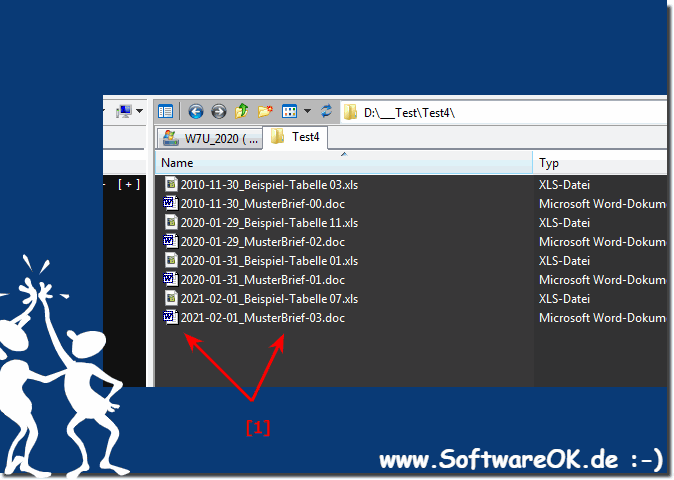 2.) Example file name on the front date on the back on Windows 11, 10, ... in Explorer! 
Here is a second example in my complete backup as
a zip folder
, the name is at the beginning and the date at the end in the format YYYYMMDD (year month day) without a gap. Depending on your needs, one or the other approach is better.
PS: It always depends on your own expectations!
(Image-2) You can influence file sorting chronologically or by date yourself!